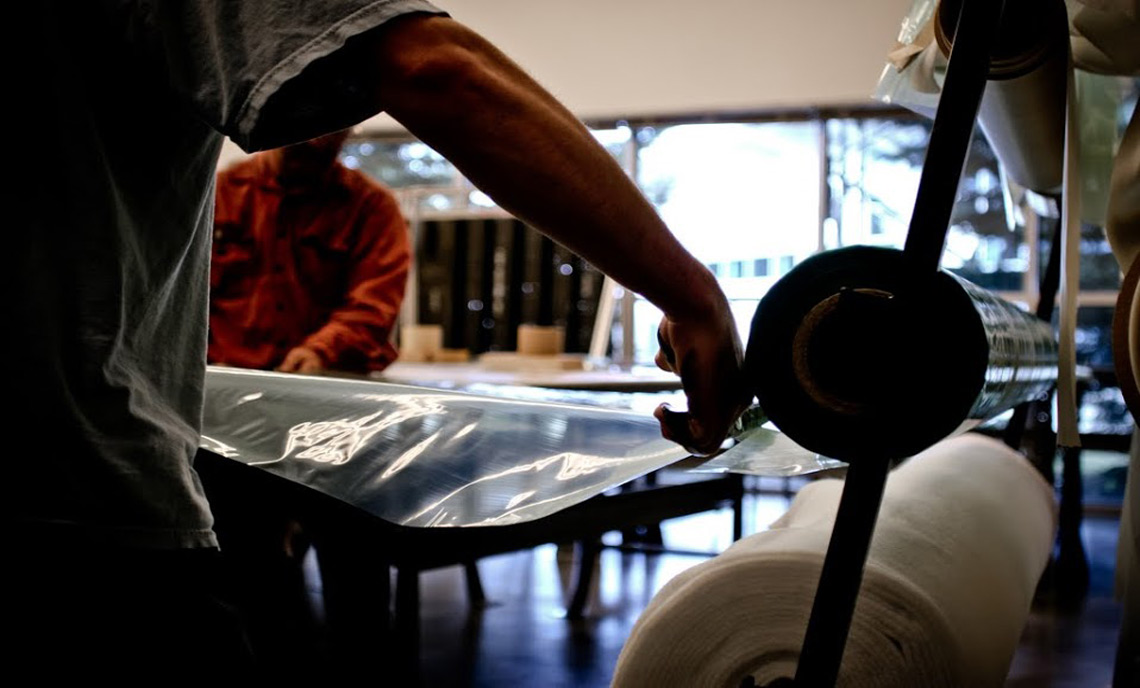 CPTC Alum Returns to Share Experience with Aerospace Composite Technician Students
January 8, 2014
If the old adage is true that life is what you make of it, then Clover Park Technical College alum Joe Kelley has certainly made the most of his aerospace composites training. On Monday, Jan. 6, Kelley returned to the CPTC's Aviation Center at the South Hill campus to share his experiences and successful job-search strategies to a classroom of students enrolled in the Aerospace Composite Technician certificate program. Kelley told the students about how he pursued his goal of getting a job at his dream employer, the Boeing Company.
While working as a general manager for a pizza franchise, Kelley decided that he was going to go back to school to learn composites in order to re-invent himself and achieve his goal of working for Boeing.
"No one believed that I could do it," said Kelley. "I worked all day, saved my money and went to school at night. It was hard work maintaining my schedule, but I did it!"
Kelley worked hard both inside and outside of the classroom. He honed his skills in fabricating and repairing composites, vacuum bagging, working with polymers and resins, and working with teams in the lab. Kelley spent just as much time pursuing his career goals, working with Les Sessoms, CPTC's Air Washington Navigator, to develop a resume, cover letter, and a long- and short-term job-search strategy.
Kelley's dedication to transforming his life paid off. Two days after graduating in December 2012 from CPTC, he was offered a position at Hexcel, a composites manufacturer in Kent, WA. After perfecting his skills as a laminator for Hexcel, Kelley was excite to learn that Boeing was hiring. After successfully completing the interview process, Kelley became a composite technician and fulfilled his dream of working for Boeing.
Kelley's story is an example of how hard work and perseverance pay off. His message to other CPTC students? Never stop trying to reach your dreams.
If you are interested in learning more about our Aerospace Composite Technician program, please visit www.cptc.edu/programs/aerospace or call our Counseling & Advising office at 253-589-5548.