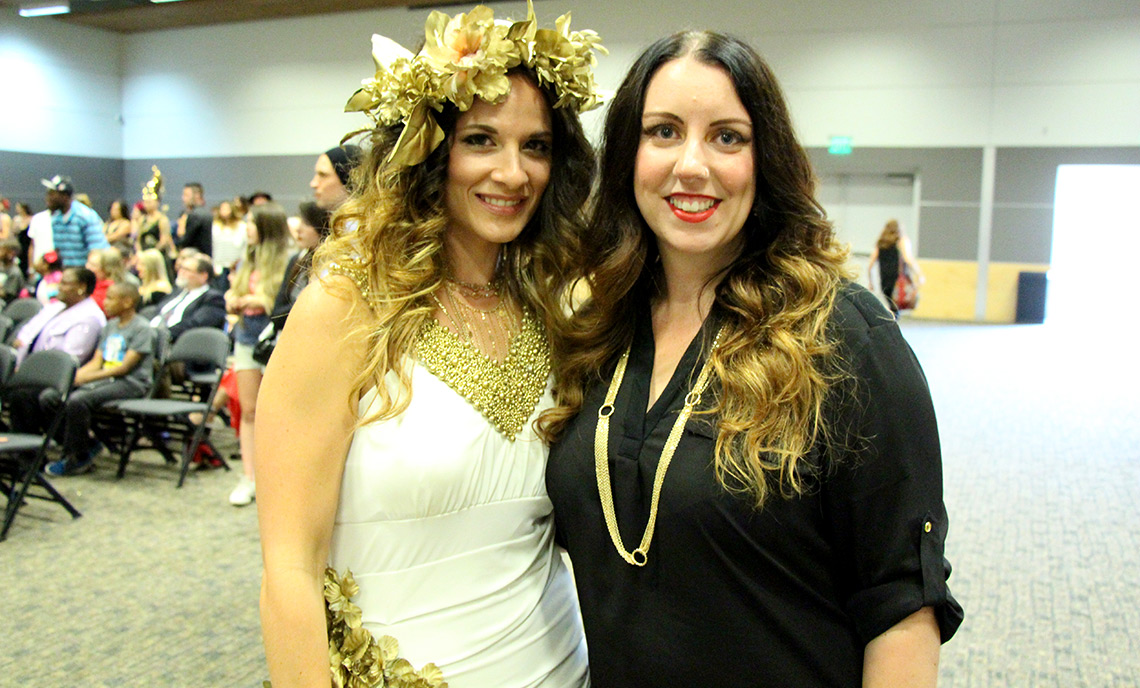 An Evening of Glamour at Midsummer Night's Hair Show
July 23, 2014
The McGavick Student Center at Clover Park Technical College was turned into a fashion runway July 22. Hair models walked the catwalk to showcase the creative talents and imaginations of students from the Cosmetology Program for the Midsummer Night's Hair Show and 50th Anniversary event.
The hair show featured the top nine finalists for the People's Choice Award, which were voted on by the CPTC community. Audience members voted for their favorite design by donating dollars to fund a Cosmetology scholarship for the selected winner.
Cosmetology Instructor Denise Klug addressed the students after the show and said what the audience saw is the future of the industry.
"You just proved to us that we're doing the right thing and that means more than you know," she said to the Cosmetology students.
Nearly $1,000 was raised in voting. The donation was split in half and matched by the CPTC Foundation to award a $1,000 scholarship to second quarter student Daniel Bacon as the People's Choice Award winner. Not only did he create a hairstyle decorated in gold and lights, he also made his hair model Natasha Stevens' dress.
The other half of the donation will go toward a Cosmetology scholarship.
First runner-up went to Anna Cade, whose hair models put on a theatrical performance while modeling Cade's unique silver designs.
"It was a lot of work but it was fun," Cade said.
Second runner-up was awarded to Misty Winesberry, who also made her hair model's dress for the event.
The evening event brought in family and friends of the students, models and instructors, as well as Cosmetology Program alumni, including Heidi Traicoff.
"I'm overcome with excitement for the school," Traicoff said. "It's exciting to see new talent, and our instructors are still so excited to do what they're doing."
The event was preceded by a job fair and product show. Hors d'oeuvres from CPTC's Culinary Arts program were served.
The Cosmetology Program at CPTC offers a day and evening program. Graduates are prepared for the Washington State Department of Licensing Cosmetology Exam and, upon licensing, are fully qualified for positions. For more information, visit www.cptc.edu/cosmetology.
Share This Story