FAFSA Help at CPTC
January 12, 2016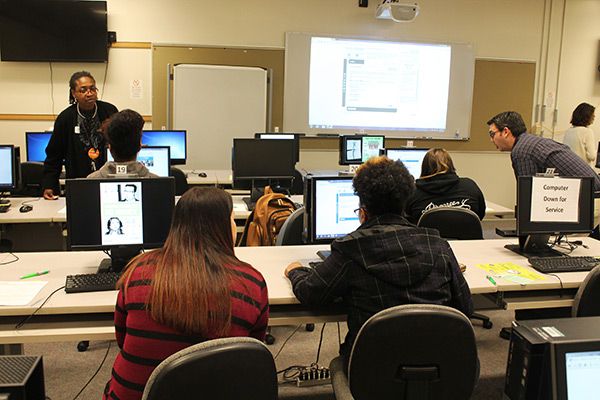 Clover Park Technical College is hosting a series of College Goal Washington events at the Learning Resource Center on the Lakewood campus on the following dates (no preregistration needed) to assist individuals in filing the Free Application for Federal Student Aid (FAFSA) or the Washington Application for State Financial Aid (WASFA):
Jan. 14, 3:30-5:30 p.m.
Jan. 27, 5-7 p.m.
Feb. 9, 3:30-5:30 p.m.
Feb. 24, 5-7 p.m.
March 8, 3:30-5:30 p.m.
CPTC's Financial Aid Office is sponsoring the event to provide trained volunteers to assist students in completing their 2016-2017 FAFSA or WASFA early.
What to bring:
FSA ID and Password.  The FSA ID replaces the PIN that was used in the past.  More information about how to create a FSA ID can be found at https://www.ifap.ed.gov/eannouncements/attachments/050415FSAIDReplaceHowToCreateFSAIDGuideATTACH.pdf.
Your driver's license or state ID.
Your income information (bank statements, W-2 or pay stub, past tax return).
Your parent, if you are 24 or younger.
Your parent's financial information, if you are 24 or younger.  Parents should bring a copy of their previous year's tax return.
Additional financial information, such as child support statements, TANF or welfare information, real estate, investments, family business or farm info.
Social Security card or green card.
One parent's Social Security number (if they have one) if 24 or younger.
For more information, contact Christina Jones at christina.jones@cptc.edu or at 253-583-8823.
More CPTC News