2022 Holiday House brightens season for student families
December 16, 2022
By Jean Borst
Clover Park Technical College kicked off the holiday season with a festive bang at this year's Holiday House. Gifts were gathered and distributed to 46 "adopted" student families in need, including more than 111 children. To date, Holiday House has provided gifts for 4,185 children and 2,230 student families and generated nearly $273,000 in donations.
The Holiday House gift pickup and celebration event on Dec. 6 welcomed 108 visitors, including 36 children of CPTC students, staff and faculty. The occasion offered selfies with Santa, holiday crafts and treats, a bounty of brightly wrapped packages and lots of smiles.
It takes a village of elves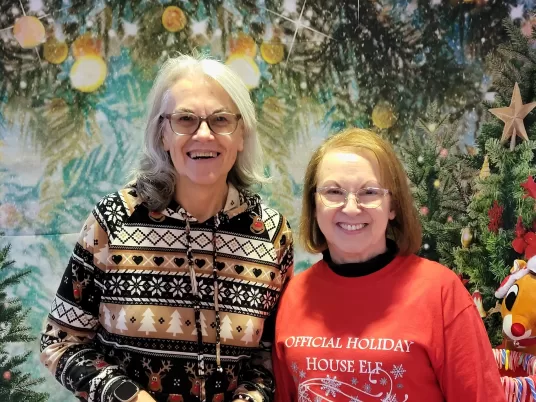 Holiday House, a beloved annual tradition since 1986, is made possible thanks to a dedicated team of holiday helpers.
"This is truly a college-wide effort, from committee volunteers from across CPTC to the programs, departments and individuals who adopt or shop for a family or child in need," said committee member Sheli Sledge, CPTC Administrative Assistant for the Office of Equity, Diversity & Inclusion. "Their efforts make Holiday House a great event that makes the season a little brighter for our students and their children."
Sledge offered a special thank you to Cherie Steele, Senior Executive Assistant to the President, and Cindy Overton, eLearning Support Specialist. The long-time Holiday House co-chairs will retire from CPTC the end of this month. (Read more about the dynamic duo here.) Sledge and Marie Ott, CPTC Student Enrollment Coordinator, will take the reins next year.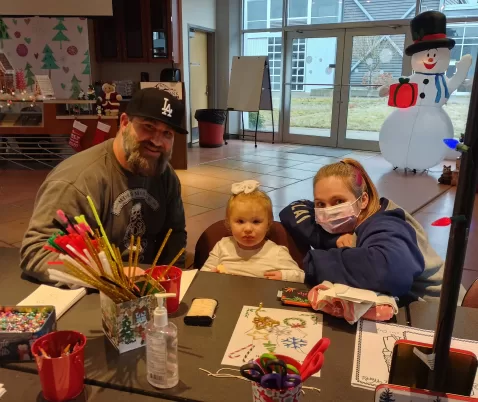 To learn more about Holiday House, or to donate or contribute to future events, click here.
Many thanks to this year's Holiday House team: Co-chairs Cherie Steele and Cindy Overton, and committee members Taylyr Breiner, Stacey Cullen, Lisa Fortson, Sarah Harris, Marla Hike, Mary Nolen, Marie Ott, Sheli Sledge and Amy Timmons.
More CPTC News