AAWCC Chapter Hosts Stress and Time Management Workshop
February 4, 2016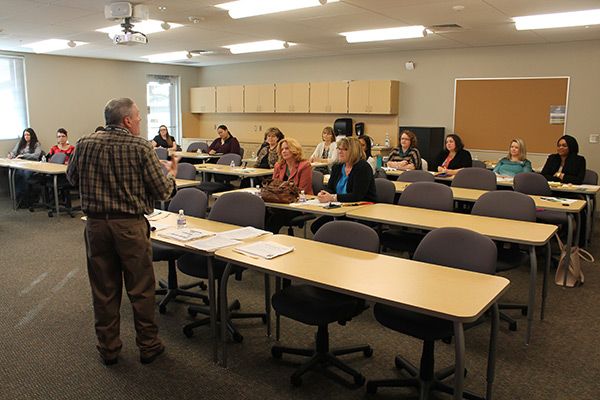 Members of the Clover Park Technical College campus community attended a stress and time management workshop hosted by the college's chapter of the American Association of Women Community Colleges on Jan. 28.
College staff, faculty, students and community members attended the 90-minute "How to Manage Being a Wonder Woman (or a Superman)" workshop led by Tom Sweeney of the Washington state Employee Assistance Program. The workshop included group discussion and an educational presentation that included ideas for stress and time management, and resiliency in the workplace.
The CPTC Chapter of AAWCC will next host a panel of women leaders in predominately male fields on March 10 to celebrate Women's History Month.
The CPTC Chapter was established in 2013 and is guided by a commitment to equity and excellence in education and employment for women in community and technical colleges.
More CPTC News