AAWCC Hosts Professional Development Workshop
May 27, 2015
More than 20 staff, faculty and students participated in the Resume Writing and Mock Interviewing workshop hosted by the CPTC Chapter of the American Association of Women in Community Colleges on May 20 in Building 23.
CPTC's Director of Human Resources Shelby Fritz and Career Development Coordinator Tiffany Windmeyer facilitated the 90-minute professional development workshop.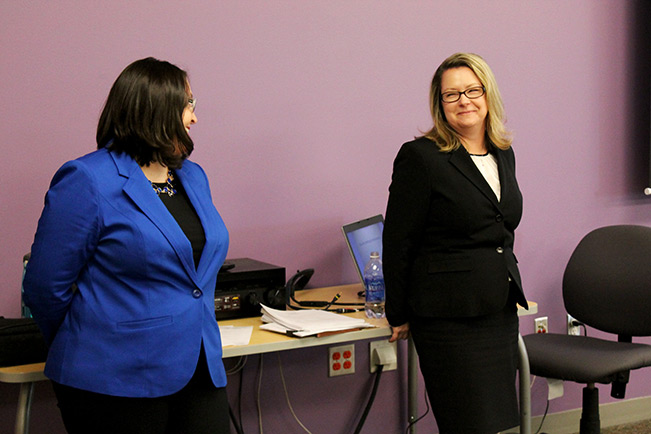 Fritz presented the do's and don'ts of resume writing, and Windmeyer shared job interviewing tips. The workshop included interactive activities, including peer-to-peer mock interviews to practice the tips learned.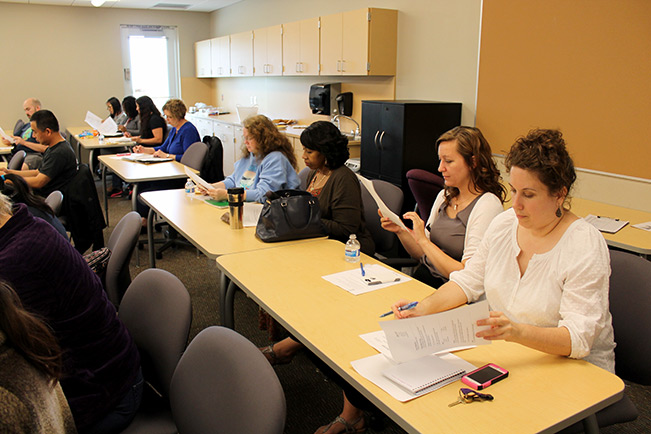 The CPTC Chapter of AAWCC was established in 2013 and is guided by a firm commitment to equity and excellence in education and employment for women in the community, junior and technical colleges.
The next AAWCC event is the 3rd Annual Luncheon on July 23.
For more information, visit www.cptc.edu/aawcc.
More CPTC News