Automotive Students at Audi Career Day
August 5, 2015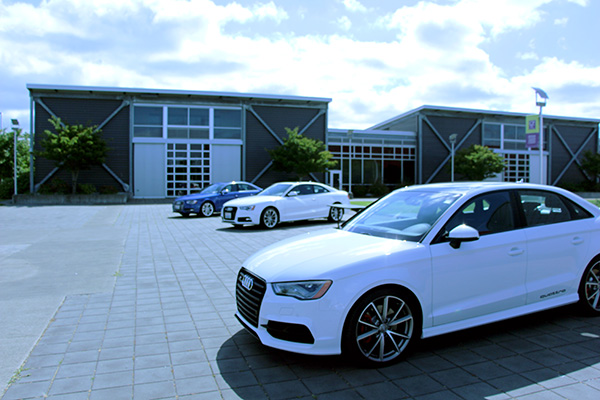 Students from Clover Park Technical College's Automotive Technician and Automotive Collision Technician programs attended Audi's annual CPTC career day on Aug. 5. The presentation emphasized the number of automotive technician jobs that would be available in the Audi company.
"We have a strong need for talent within our organization," said Eric Weidle, area general manager for Audi. Audi projects that the number of technician positions in their company will double over the next five years.
David Gonzales spoke of his experience going to community college and eventually working his way up to a position as technical field manager for Audi.
"When you start your career at a dealership, you can move up to the corporate level," Gonzales said.
Students in CPTC's automotive programs receive state-of-the-art training in the college's 85,000 square-foot automotive facility. In 2013 the program won the national Tomorrow's Technician School of the Year award.
More CPTC News