CPTC Cosmetology students dazzle at Fantasy Hair Show
May 31, 2023
By Jean Borst

As the wise philosopher Anonymous once said, "Life is too short to have boring hair."
Cosmetology students took that sentiment to heart on May 12 when they touted their talents at the Clover Park Technical College (CPTC) hair show. The annual event features hair designers from the CPTC Cosmetology program and the Pierce County Skills Center (PCSC), which contracts with the college to offer cosmetology training and education for high school students.
Talent hits the runway 
"Fantasy" was the theme of this year's hair extravaganza, and student creations did not disappoint. Runway models showcased the designs of more than 30 cosmetology students whose unique concepts incorporated an array of creative twists – from flowers, gems and foliage to hats, horns and antlers constructed from hair.
"The hair show creates a space for students to be creative without constrictions or boundaries," said PCSC Cosmetology instructor Melissa Harmon, a 2002 graduate of the CPTC Cosmetology program. "They have the freedom and resources to use everything they've learned and design something extraordinary."
What's not part of the process is competition. "It doesn't feel fair for our students to be judged," Harmon said. "I wanted them to have unlimited creativity."
Fun for all
This year's show participants embraced the opportunity to put their skills into action and think outside the box. And they had a blast doing it.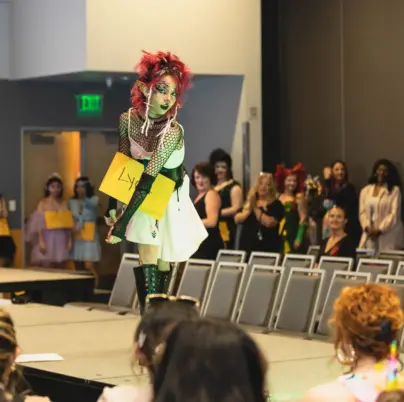 "It was very fun and a new learning experience for me," Cosmetology student Evangelina Bernardy said. "Participating in the hair show really pushes you."
"The overall experience was super fun," said fellow student Gem Masikat. "I loved the energy of the event."
The showcase also offered students the opportunity to share their talents with family, community members, and former cosmetology students and instructors. An appreciative audience of around 250 were on hand to cheer them on.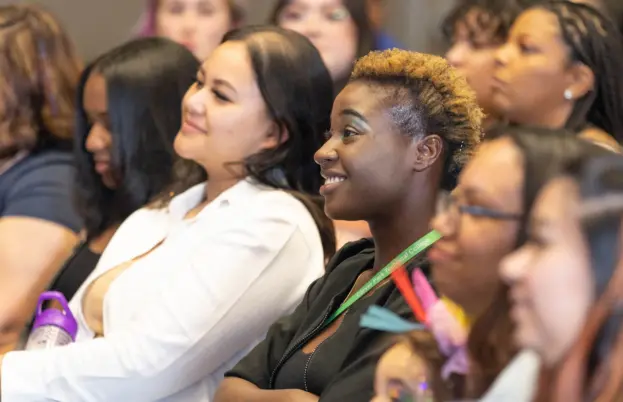 "It's so cool to see what students do when given that kind of creative space," Harmon said. "It's also great to have the community come out and support them. Families loved seeing their students in such a creative setting."
So much more than hair gel
There's a lot that goes into organizing the CPTC/PCSC hair show. Planning for the big night typically begins a year in advance. For students, their part begins a few months before their creations are unveiled on the runway. They collectively decide on an overall theme for the show, then create a mood board that sets the tone for the story they want to tell with hair. They also write an artist's statement that ties their design to the show's theme and select their own runway music.
When it comes time to put in all together, CPTC ensures students have what the need. After all, creating amazing hair requires materials and resources, which can be a financial burden for many students. Funding provided by the college helps to level the playing field.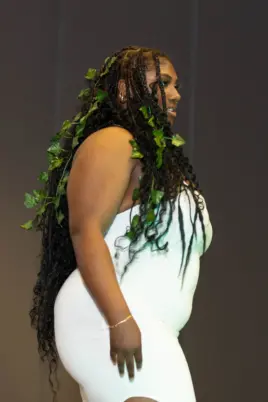 "Our students are from diverse social and economic backgrounds," Harmon said. "That support enables them to make their artistic concepts a reality."
Harmon credits the Cosmetology team for making this year's hair show a rousing success, including instructors Eric Codrington, Carine DeLeon, Sandy Frederick and Trish Maguire, and program receptionist Kim Brown. Harmon gave a special shout out to "Ms. Kim" for all her behind-the-scenes work and "Mr. Eric" for photographing the event and providing pictures for students and their families and friends.
Ready to learn more? Visit the Cosmetology program page.
More CPTC News