Introducing the CPTC 2023 All-Washington Team Members
March 13, 2023
The All-Washington Academic Team program recognizes and honors our state's finest higher education students. The students who make up the All-Washington (All-WA) Team reflect the diversity of the state, maintain high standards of excellence, and contribute positively to the community. Their stories are often inspiring, sometimes surprising, and always reflective of the larger story of the state's community and technical college students.
The program has become the showcase for Washington's community and technical colleges because it honors the academic high achievers, the individuals who have demonstrated a commitment to success in the classroom and in the communities in which they live. This recognition demonstrates the state's commitment to scholarship and community service on the part of those attending the state's public community and technical colleges.
Please join us in celebrating the accomplishments of the wonderful representatives from CPTC on the 2023 All-Washington Team!
All-USA Workforce

Laurel Behrend
Laurel Behrend was on her way to a health care career when she realized she wanted a different path. Summers working at a paper mill and a dam made her realize she preferred an industrial setting. Laurel recently graduated from the Nondestructive Testing program at Clover Park Technical College and has already launched her career. She travels to nuclear facilities across the U.S. to test plant components for flaws. Laurel was selected as Washington state's 2023 New Century Workforce Pathway Scholar based on her academic, student leadership and personal accomplishments.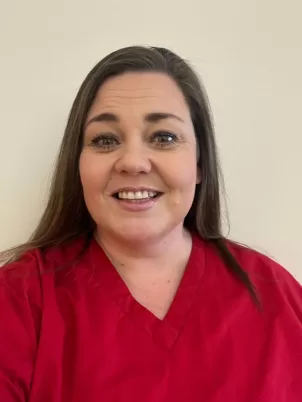 Melissa Gitchel-Compton
Melissa Gitchel-Compton loves working as a medical assistant, but a surgical career has always been her dream. When she graduates with honors from the Surgical Technology Program at Clover Park Technical College later this year, she plans to fulfill that dream as a hospital surgical technician. She also hopes to be an advocate for others in her profession across the state of Washington. Melissa has been accepted into multiple honor societies in recognition of her academic achievements.
All-USA Transfer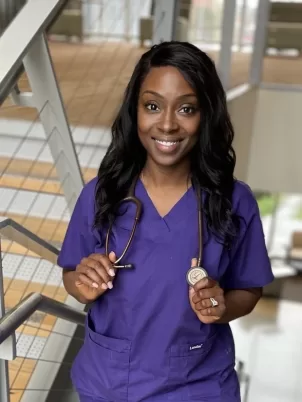 Petrina Sweet
As a soldier with sickle cell anemia, misunderstanding of the disease inspired Petrina Sweet to fulfill her lifelong dream to become a nurse. After retiring early from the military, Sweet completed the Practical Nurse program at Clover Park Technical College and now cares for seniors in a retirement community. She plans to enter an accelerated Bachelor of Science in Nursing program at The George Washington University in Ashburn, Virginia, with the aim of becoming a neonatal intensive care unit nurse.
More CPTC News