CPTC Pharmacy Technician grad invents safer way to fill a prescription
December 6, 2022
By Jean Borst
Often, it's the smallest solutions that make the biggest difference.
For Ming Koh, his simple concept for counting prescription pills and tablets has evolved into a patented invention that protects patients and makes the dispensing process easier and more efficient for pharmacists.
Step 1: Recognize the problem
The wheels started turning in 2001 when Koh was a student in the Clover Park Technical College Pharmacy Technician program. During his training, he was concerned with residue left behind on pill-counting machines after prescriptions were counted and dispensed.
"Pill dust can be dangerous for people who may be allergic to or adversely affected by certain medications," he said. "Chemotherapy drugs can be especially toxic."
Koh's passion for patient safety, innovation and problem solving set him on a course to find a solution. During his subsequent career as a pharmacy technician, he developed and patented a disposable, single-use pill counting device. The Dispoz-A-Tray is designed to be placed on top of a pharmacy's pill-counting machine, used once and discarded after a prescription is filled.
While there are other products on the market that achieve the same result as Koh's solution, they're typically expensive, bulky and time-consuming. Dispoz-A-Tray is simple to manufacture, cost effective and easy to store, use and discard.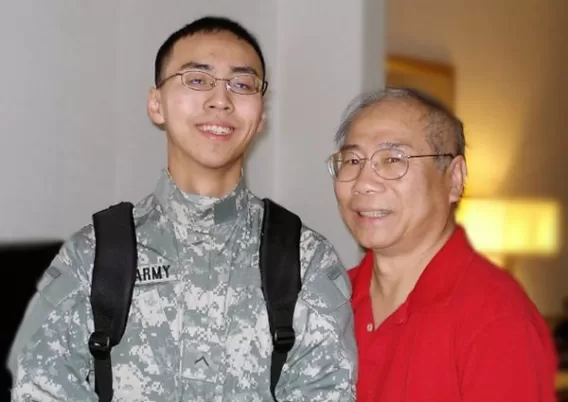 Double-duty solution
The Dispoz-A-Tray eliminates the dangers associated with cross-contamination from residue left behind by other medications. It also does away with the need for continual cleaning, a process that can be a challenge for busy pharmacies.
"Cleaning counting machine surfaces between prescriptions is time-consuming for pharmacists and technicians," Koh said. "Even when surfaces are thoroughly cleaned, medication dust can remain and build up."
Originally designed for use with a standard manual pill-counting machine, Koh's clear-plastic, recyclable tray also works with automated pill counters that use optical sensors to detect and count medications. Koh confirmed his product's compatibility with the automated counter during a visit to CPTC's Pharmacy Technician program classroom, where an automatic pill counting machine is used for instruction.
Called to serve
In 2001, Koh was working as a design engineer for Motorola where his efforts to eliminate cross contamination in the semiconductor manufacturing process would set the stage for things to come. After the events of 9/11, Koh felt called to serve his country. He left his job and enrolled in the CPTC Pharmacy Technician program with the intention of working in a military hospital. After graduating, he joined Madigan Medical Center on Joint Base Lewis-McChord and worked for 15 years an Army pharmacy technician. Since 2017, he's dedicated himself full-time to marketing Dispoz-A-Tray.
Koh currently sells Dispoz-A-Trays to public health departments, community hospitals, and universities and colleges (including CPTC) for student-training. He is particularly focused on marketing his product to independent pharmacies.
"I think it's a great solution that creates a cleaner way to count medications and is also good for the planet," said Trisha Autry, CPTC Pharmacy Technician instructor who was Ming's instructor in 2001. "It's been fun to follow Ming's journey, and I'm so pleased he's kept in contact with us and wants to share his accomplishment with our students."
Koh credits his training at CPTC – and several fruitful brainstorming sessions with Autry – for helping him turn his unique idea into a viable solution for pharmacies and the patients they serve.
"CPTC is the best," Koh said. "I consider my success their success."
To learn more about Ming Koh's patented invention, visit the Dispoz-A-Tray website.
You can learn more about the Clover Park Technical College Pharmacy Technician program here.
More CPTC News