CPTC represents at National Conference on Race and Ethnicity
June 27, 2023
By Jean Borst
Mardi Gras isn't the only big thing that happens in New Orleans.
May 30-June 3, the Big Easy provided the backdrop for the 35th annual National Conference on Race and Equity (NCORE) in Higher Education, the most notable event dedicated to expanding opportunities for underrepresented groups in the postsecondary world.
Clover Park Technical College was there in numbers to glean effective strategies that support and bolster inclusion, diversity, equity, accessibility and belonging. The CPTC delegation included 21 faculty and staff members from across 4 campus divisions.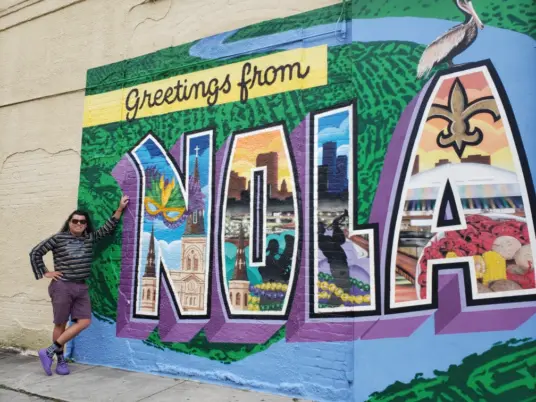 Connection and reflection
NCORE was launched in 1988 to address the resurgence of racist incidents in higher education. The event has since evolved to become the most comprehensive national forum on issues of race and ethnicity in postsecondary education. The interactive and informative conference features five days of keynote speakers and engaging sessions that directly address critical topics that affect colleges and communities.
"This year's NCORE highlighted both the challenges and the purpose of the work we do," said Chris Chen Mahoney, CPTC Dean of Instruction, Academics and Design. "Having a large delegation at the event demonstrated the college's commitment to our Equity, Diversity and Inclusion work. We often focus on completing tasks and checking boxes when we are at work, and sometimes forget about the people we work with."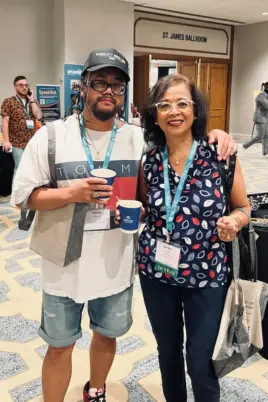 "The NCORE experience is not just about delving into equity work through lectures and workshops," CPTC ESL Instructor Diane Follett said. "At the heart of the event is building relationships and connections to our colleagues as well as those from other institutions across the country."
Here are some additional reflections from NCORE attendees:
Sheli Sledge, CPTC Administrative Assistant for the Office of Equity, Diversity & Inclusion: "There were so many valuable sessions, but the ones that stood out most for me were focused on bias, stereotypes and prejudices – both systemic and those hidden within ourselves. We must first see it happen, and then get comfortable with the discomfort that it often takes to shine a light on it, stop it and find another way around."
Ronald Lethcoe, Curriculum and Instructional Design Specialist: "The conference was a catalyst for personal and professional growth, arming attendees with valuable tools and connections to implement meaningful change. Talking with others from CPTC who attended, it seems like NCORE has reignited our collective commitment to foster a diverse and inclusive environment at the college, setting us on a path towards a more equitable future."
Christopher Saucedo, Construction Technologies Instructor: "From thought-provoking sessions on impactful DEI initiatives to exploring the nuances of anti-oppressive education, the conference fostered an environment of learning and collaboration. I'm grateful for the opportunity to engage with passionate professionals and contribute to the ongoing work of creating a more inclusive campus community."
Jovan McCoy, Manager of Inclusive Excellence and Belonging: "I appreciated the opportunity to discuss research-based themes that directly impact our students, from recruitment through graduation. I look forward to implementing some of the things I've learned."
EDI under fire
Recent headlines tell the story. Efforts to eliminate equity, diversity and inclusion initiatives on campuses across the country are gaining momentum, and legislation is putting decades of EDI progress at risk. It's more important than ever to develop strategies to improve the campus climate for underserved students.
"My ah-ha moment at NCORE came in the form of one simple statement," CPTC Executive Director of Marketing and Communications Jenn Adrien said. "'When someone outlaws the words you can use to effect change, you start using new ones and keep doing the work. You tuck EDI into sustainability governance or social responsibility, and you keep doing the work. You just keep doing the work.'"
Learn more about Clover Park Technical College's EDI work on the Office of Equity, Diversity and Inclusion page on the CPTC website.
More CPTC News