Action! CPTC students showcase skills at Lakewood film competition
March 4, 2022
By Jean Borst
A team of students enrolled in the Digital Entertainment Design and Production program at Clover Park Technical College recently had a whirlwind opportunity to showcase their filmmaking chops.
Reel Life 96, the City of Lakewood's inaugural short-film competition, invited emerging filmmakers to write, shoot and edit a five-minute movie — in just 96 hours.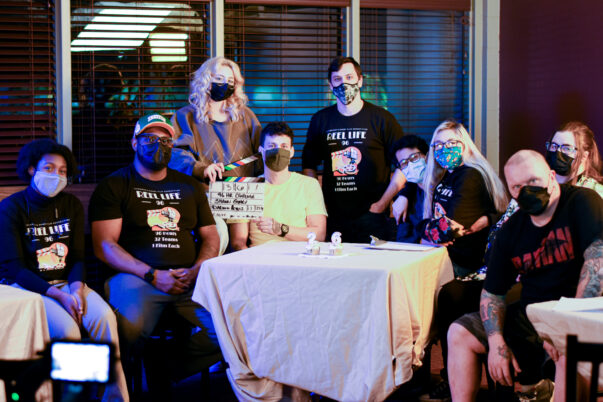 Under the direction of instructor Shawn Geary, the team included students Alexis Henderson, Dean Kimberlin, Darwin Peters, Brenin Olive, Scott Newsom, Tesh Smith and Zoe Zampino.
Fade-in: A small café in the middle of…
Participants were required to include three elements in their short film: a lit candle, a dance and a line about being happy with what you don't have. The team crafted a story about two best friends who meet every year at the same restaurant (CPTC's upscale Rainier Room) to celebrate their shared birthdays. When one friend lands a job and the other doesn't, viewers witness how their new lives affect their friendship.
Geary wrote and directed the project, but students were responsible for the bulk of the production.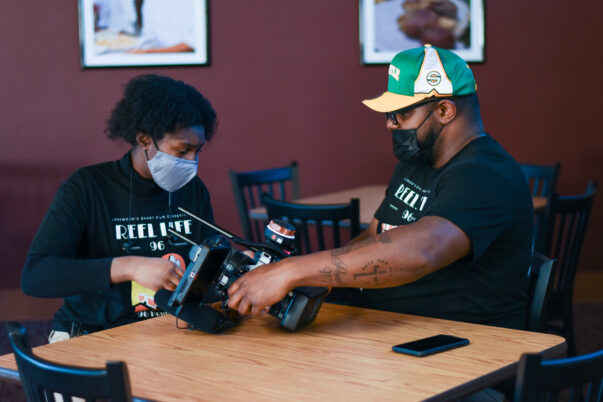 "They are the ones who shined during this competition," Geary said. "They really showcased their creative talents in camera work, lighting, sets, costumes and production management."
In the critical role of director of photography, Darwin Peters created the look, color and lighting for each frame of the film. "The experience was very exciting for me," he said. "It was my first opportunity to work on a short film with a team, and it was especially cool working with students who are in different phases of the program."
As an advanced-level student, Peters felt comfortable in the cinematographer's seat. When he started the Digital Entertainment and Design Production program, he only had basic camera skills.
"I had no idea of the technical aspects of film production," Peters said. "Everything I've learned from my instructors, from color theory to framing and angles, really prepared me for the competition."
Films debut at McGavick Conference Center
The 32 teams that took part in the Reel Life 96 Film Competition will have the opportunity to see their work on the big screen. The films will premiere at an event at CPTC's McGavick Conference Center on March 19. Following the screening, awards and cash prizes up to $500 will be presented various categories.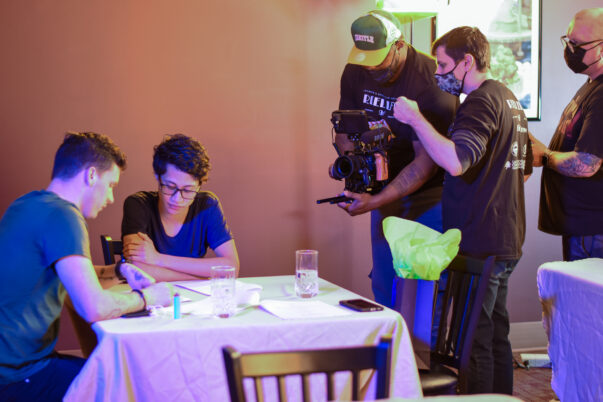 More CPTC News