Determination, desire and early CPTC entry set stage for notable health care career
February 13, 2023
Traci Breiner, a graduate of the Clover Park Technical College Nursing program, is the recipient of the 2022 CPTC Alumni of Distinction Award.
By Jean Borst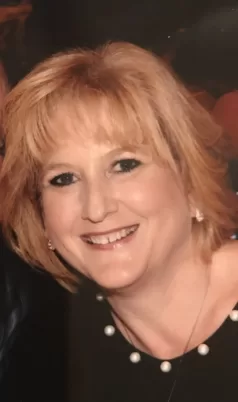 Traci Breiner always knew she wanted to be a nurse. And it's not surprising when you look at her family tree. Her great grandmother was in the first graduating class of Registered Nurses at Tacoma General Hospital. Her grandmother worked as a licensed practical nurse (LPN) at Mary Bridge Children's Hospital.
So, when Breiner completed all of her credits by the end of her junior year of high school, she looked to Clover Park Technical College's Practical Nursing Certificate program to help realize her dream.
An early start
Today, it wouldn't be unusual for a high school student to attend college classes. But in 1985, there was no dual credit Running Start program, and CPTC only admitted a handful of high school students. That didn't stop 16-year-old Breiner from going to her school district to make her case to attend the college.
With her family's support and the district's approval, Breiner completed her LPN course requirements at CPTC during what would have been her senior year of high school. After opting to walk with her graduating high school class, Breiner returned to finish her clinical practicum. She received her nursing certificate at the age of 17.
While she had the skills and credentials, it wasn't easy to start a nursing career at the age most kids are pondering their prom plans.
"Every person I interviewed with thought I was too young to be on their staff," Breiner said. "I was turned down a lot."
During one interview, Breiner could sense where the conversation was heading. "I interrupted and said, 'I'll stop you there. You're going to say I'm too young. But let me tell you this: I graduated high school a year early at the top of my class. I had to petition a school district to let me go to college. This is your loss.' Then I got up and walked out." Breiner was hired on the spot and remained at the health care facility for eight years.
Just the beginning
Breiner worked as an LPN for 15 years caring for patients and their families before starting her management journey with MultiCare Health System. Along the way, she completed her bachelor's and master's degrees, all while working full time as a regional clinic manager and juggling a busy family life.
When Breiner left MultiCare in 2021 after nearly 30 years with the organization, she was Regional Director of Occupational Medicine and Urgent Care. She is currently Director of Operations Urgent Care with Virginia Mason Franciscan Health.
Geared for health care careers
Breiner credits CPTC for setting the stage for her successful career and education paths. "Along with excellent training, my success at CPTC gave me the confidence to go back to school as an adult and finish my other degrees," Breiner said.
She also praises the college's School of Nursing for continuing to grow and produce skilled and work-ready graduates, especially now that she's the one doing the hiring.
"We need clinical team members now more than ever, and CPTC is doing a great job of training and educating people," Breiner said. "It's a huge plus when I see that a job applicant has come through CPTC. That's how much confidence I have in their programs."
Fun fact: Traci Breiner's connection to CPTC runs deep. Her son completed CPTC's Electrician Low Voltage program and her daughter-in-law is an instructor in the Dental Assistant program.
Ready to learn more? Visit the Nursing program page on the Clover Park Technical College website.
More CPTC News