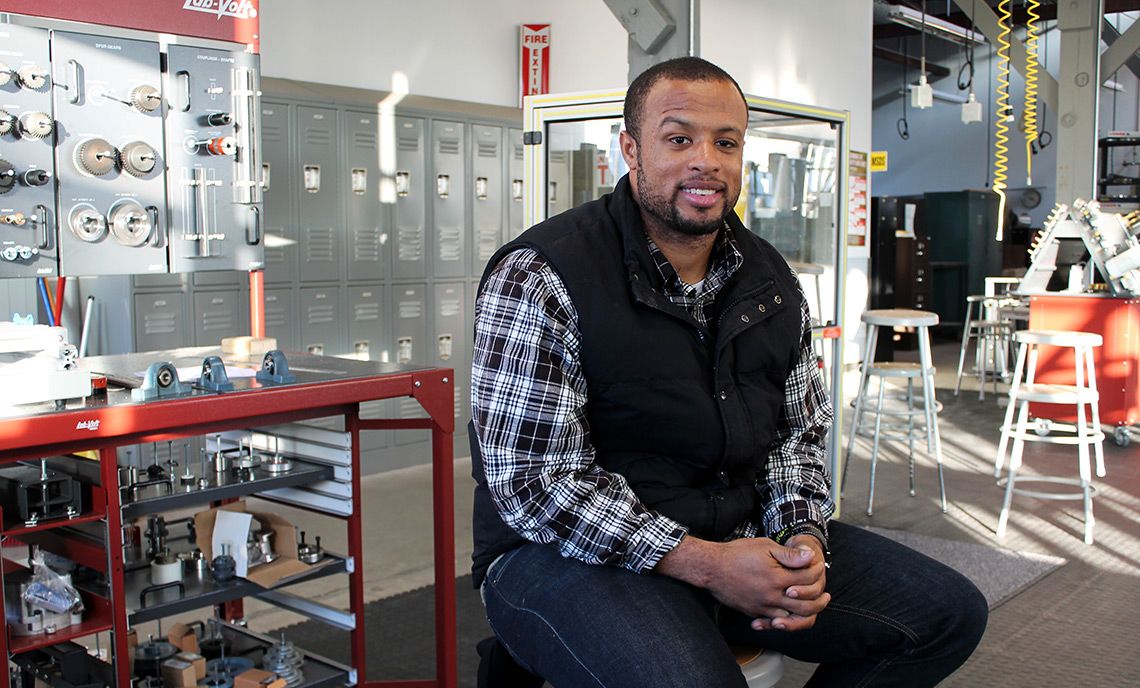 Earning a Bachelor's Degree at CPTC
November 20, 2015
Loussaint Minett is all about progress. He knows with higher education comes growth and opportunities.
Minett learned as a youth growing up in Wisconsin that if he wanted to play sports, he needed to maintain his grades. His athletic achievements led him to an opportunity to play multiple sports at the University of Wisconsin-Whitewater, where he took full advantage of the college experience and studied occupational safety.
But when Minett finished his last year of football at UW-Whitewater, he still had more school to complete to earn his bachelor's degree.
"I know that having a bachelor's degree is going to open more doors than I can imagine," Minett said. "I didn't want to go to a 4-year school. I wanted to work and gain technical skills."
Minett drove cross-country for a fresh start in Washington. He was in his car when a Pierce Transit bus advertisement announcing Clover Park Technical College's new Bachelor of Applied Science in Operations Management caught Minett's attention. He enrolled in the program's first cohort and started Fall Quarter 2014.
"That was the best option and it's turned out very well," he said.
CPTC's BAS-OPM Program is designed for students with an associate's degree who want to become supervisors or managers in the manufacturing industry. The hybrid program caters to working adults with independent online instruction and quarterly meetings. Minett's associate's degree in occupational safety aligned well with the program. He will earn his bachelor's degree from CPTC after Winter Quarter.
"You can make it whatever you want it to be," Minett said. "I have the flexibility I need and I'm learning professionalism."
Minett's success in the classroom led to him receiving a BAS-OPM scholarship from the CPTC Foundation. Doors continued to open for Minett at CPTC as he was hired as a full-time lab technician for the college's Mechatronics Program.
Minett credits the BAS-OPM Program for teaching him how to be accountable and professional and how to apply what he's been studying the past year. At just 23 years old the future is bright for Minett.
"This is a great spot for me in my journey," he said. "I'm definitely on the right path."
BAS-OPM is currently enrolling for Winter Quarter. For more information, visit http://www.cptc.edu/programs/basopm