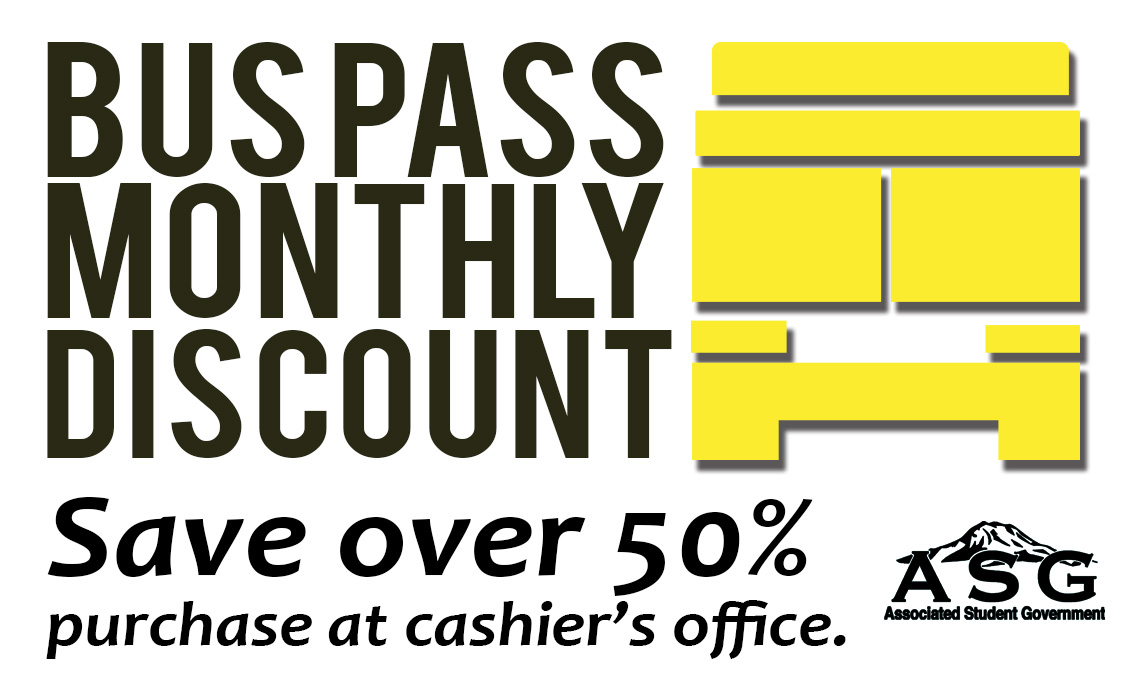 ASG Helps Students Reach Campus with Pilot Bus Pass Program
January 20, 2017
Clover Park Technical College's Associated Student Government is always looking for ways to help students overcome challenges to education, and this month ASG launched its latest push to ensure students have a reliable way to get to campus.
Beginning with January, ASG is offering subsidized monthly bus passes for Pierce Transit. While the monthly passes typically cost $72, students can now purchase them for only $35.
"Student Council develops a series of priorities every year to assist with student needs," CPTC student leadership & involvement coordinator Dominic Viola said. "In the past few years a few of the big ones have been food security and transportation challenges. We heard for a long time that one of the challenges for students was getting here consistently."
While ASG reached out to Pierce County in an effort to secure a cost reduction through a partnership, those efforts were unsuccessful. Instead, ASG is providing the funds to subsidize the passes, paying $37 of each pass to give the students a cost reduction of just over 50 percent. Single-day bus passes are $5, so $35 is the equivalent of seven daily passes.
"It's a pilot program right now, and it will really depend on usage and satisfaction to see if we'll continue offering it," Viola said. "We've had 28 people purchase passes and so far our feedback has been positive – we've heard from people who are using them and they're happy with it."
The passes run based on calendar months. One of the initial challenges in January involved students being off campus until the first week of the month. That dragged the purchase process a bit, and along with some early challenges made for a slightly less beneficial experience as students missed out on much of the first week of usage. Going forward, students can avoid any loss of value by purchasing passes prior to the start of the month.
"Ideally we want students to purchase the last week of the month for the following month so they're ready to go," Viola said. "They can come in any time and buy months in advance if they want."
The bus pass program is just another example of ASG working to improve student learning opportunities. One of the biggest examples over the past several years is the ongoing student food bank, which operates out of the Student Leadership & Service Center in Building 23.
"A lot of times, students might be running from a job to class or vice versa and don't have the time or means to stop and get some food," Viola said. "The food pantry came to be out of that, starting with Phi Theta Kappa and continuing with The Office of Student Involvement."
Beyond the bigger programs, like the food bank and bus passes, ASG also provides resources in the Student Center in Building 23. Those include a job board and textbook board for students looking for work prospects and second-hand textbook opportunities. Going forward, ASG will continue to work on improving campus technology, affordable food access for students and clear campus communication for students, among many other areas where they can promote a more successful learning environment for students.