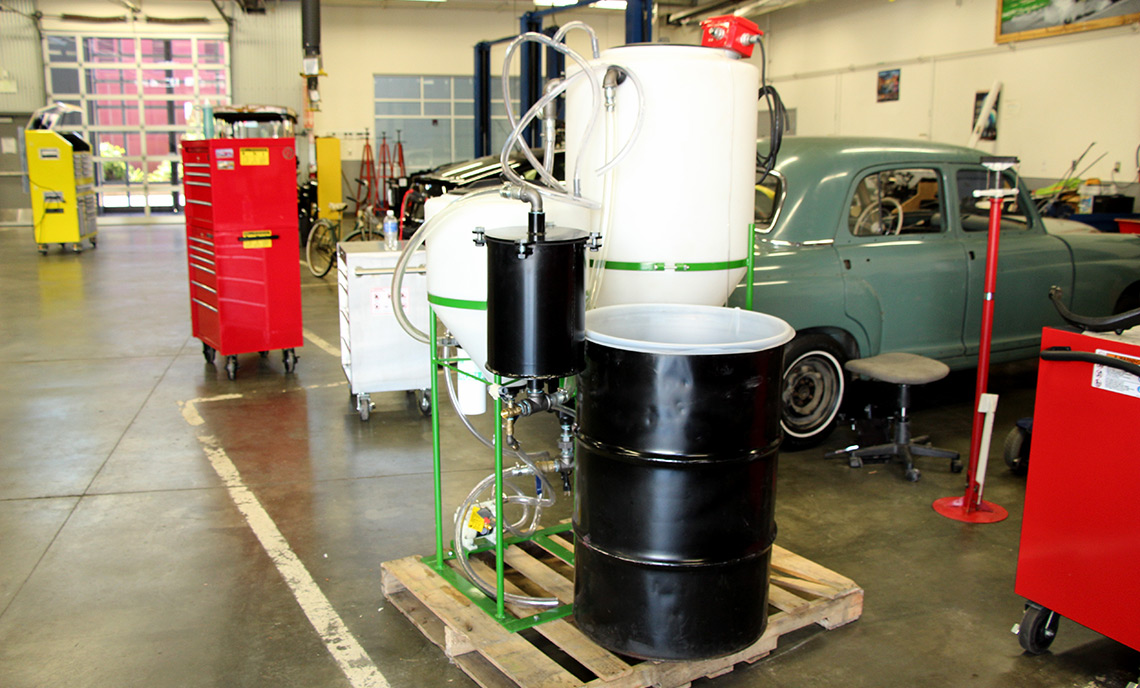 Automotive Technician Program Receives Biodiesel Machine
July 8, 2014
When Wayne Bridges teaches alternate fuel this summer, his students will have the chance to learn hands on.
The Automotive Technician Program at Clover Park Technical College recently acquired a Freedom Fueler Biodiesel Processor. The machine not only serves as a teaching tool but also allows CPTC to reuse what would otherwise be disposed.
The biodiesel machine will take used cooking oil from the Culinary Arts Program to turn into biodiesel and fuel diesel-powered equipment at the College like generators and tractors.
"It's good for teaching and we can fuel some of our equipment that may be cost effective for us to do," Bridges said. "It's just good not to throw that stuff away."
Bridges' longterm goal is to have zero waste from the cooking oil. He wants to take the glycerin removed from the oil to make it into soap.
The Automotive Technician Program has a diesel Mercedes in its shop this quarter. Students will run biodiesel in the car later this summer.
Up to 40 gallons of biodiesel can be made at a time with the processor. While at a conference in Kansas a year-and-a-half ago, Bridges was introduced to the Freedom Fueler Biodiesel Processor. He learned about the machine and knew it was what he wanted for the College.
CPTC's 85,000 square-foot automotive facility features state-of-the-industry paint rooms, computer labs, classrooms, glassed-in shop areas and a showroom for vehicles. The Automotive Program won first place in the Tomorrow's Technician 2012 Automotive School of the Year contest. For more information, visit www.cptc.edu/programs/auto-tech.