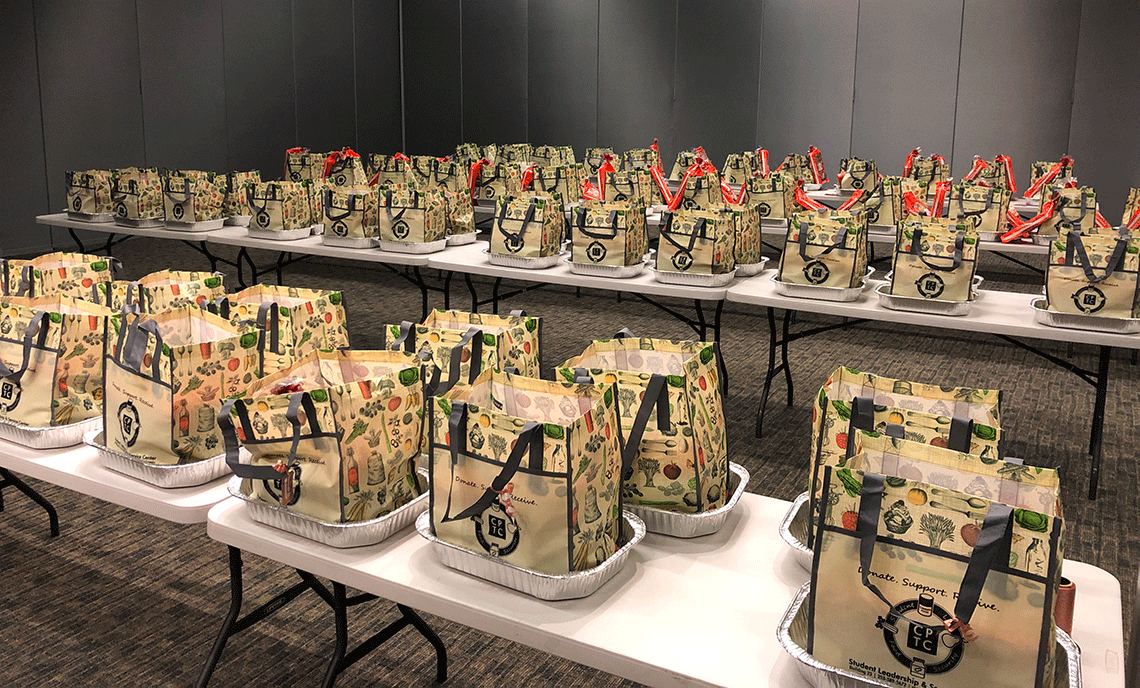 Baskets Provide Students Food for Thanksgiving Feast
November 21, 2018
One of the primary Thanksgiving traditions involves large quantities of food, and for the second straight year Clover Park Technical College's Office of Student Life put together food baskets to ensure students have what they need for a traditional turkey dinner.
The campus community and greater South Sound community partners assisted with donations through the CPTC Foundation to collaborate with the Student Life Food Pantry in putting the baskets together. A total of 102 baskets were given to students who applied to receive baskets during Thanksgiving week.
The food items include a frozen turkey, a 5-pound bag of potatoes, stuffing mix, cranberry sauce, gravy mix, green bean casserole ingredients, a pumpkin pie, dinner rolls, and a recipe book. All of these items were collected into a reusable bag to market the on-campus food pantry by raising student awareness of Food Security initiatives on campus. They also provide information about the different levels of involvement with the food pantry, including sponsoring, donating, and using the pantry.
In its second year, the Thanksgiving basket program is part of the CPTC Office of Student Life's efforts to ensure students are equipped with the necessary resources for success both in the classroom and at home. The goal is to alleviate some of the food expense burdens that can cause hardships during Thanksgiving and allow students to enjoy a traditional meal.
For more information about CPTC's Office of Student Life, click here. For more information about the CPTC Foundation, click here.