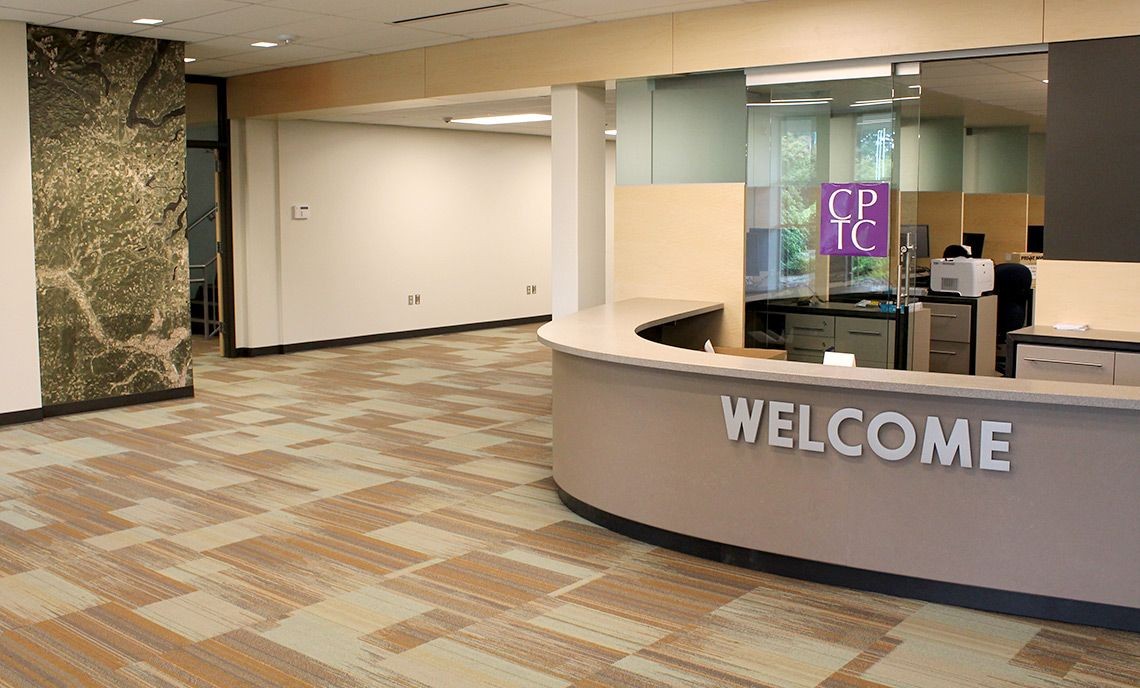 Student Success offices return to Building 17
August 18, 2015
Clover Park Technical College hosted an open house on Aug. 12 to highlight the improvements made to Building 17 in its recent remodel. CPTC faculty, staff, trustees and visitors toured the renovated space, which will soon house CPTC's Student Success staff.
"This remodel is all about the front door of student success," said Ted Broussard, vice president for Student Success. "It's more than just our new name change from Student Services. It's also about a doorway to open new opportunities. The new space allows us to continue and expand our ability to collaborate and coordinate services to help students get started, stay in school and complete their educational and career goals. Our Student Success Division staff is looking forward to moving into the space and welcoming students to a more open and inviting admissions and enrollment process environment."
The college committed local funds and minor works dollars to fund a nearly $1.7 million remodel to the Student Success area of Building 17. This remodel focused on the major processing areas for student services on campus and represents a commitment to providing our students a one-stop location to access education at CPTC. The project renovated 7,406 square feet of space, lasted nearly nine months and was opened for use in mid-August 2015.
"This space really embodies all three of our college's strategic priorities," said Dr. Lonnie L. Howard, CPTC president. "The remodel was dedicated to the location on campus that increases student success and educational access. Our work with local architects and contractors created a better partnership and response to community, business and industry. Finally, our funding of the remodel incorporated an entrepreneurial tone in receiving minor works funds from the legislature combined with local funds. It is one small step for our college, one giant leap for our students and community."