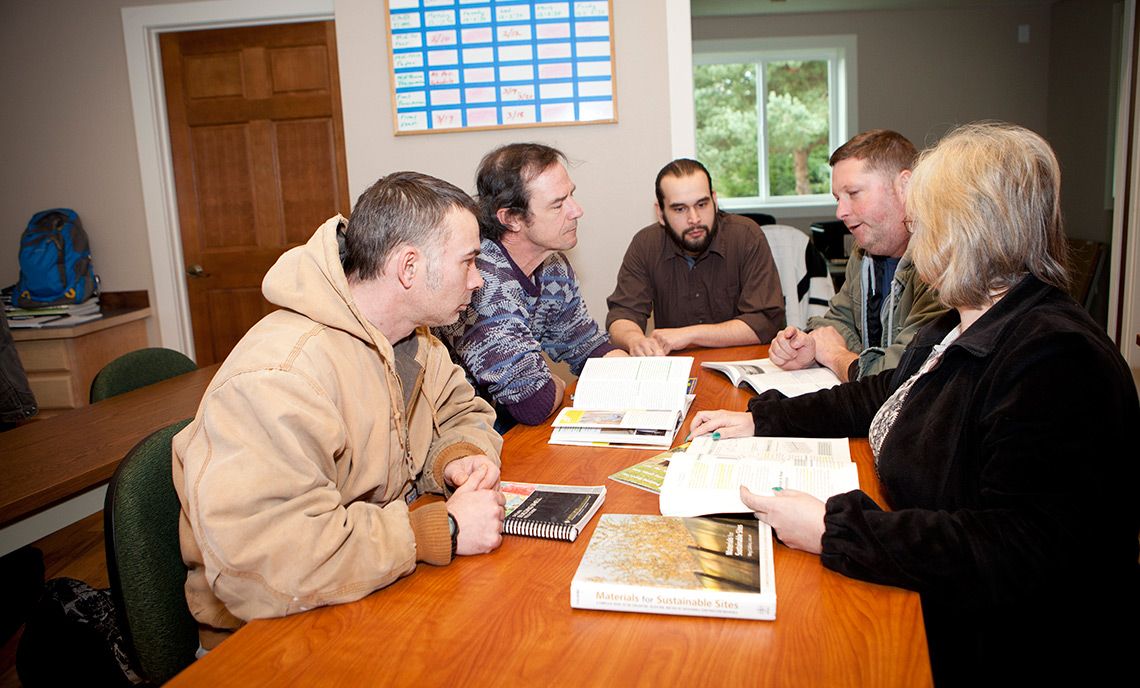 Building to Sustain
December 9, 2014
Sustainable Building Science is more than green building. It's about taking action that meets the needs of people, profit and the planet while sustaining natural resources for the future.
The program at Clover Park Technical College teaches students not only how to build the structures we live and work in, but also to consider the economic, environmental and social impacts of doing so.
Dan Smith, CPTC's Sustainable Building Science Program instructor, is quoted as saying "Environmental entrepreneurship is seeking out, promoting, measuring, and acting on opportunities for sustainable development of commerce, community, and ecology and has emerged as a generative addition in the transformation to an ecologically aware society."
The five-quarter program demonstrates sustainability in its facilities and lessons, which play a leading role in sustainable development. One of the many community-based projects coming from the program is the construction of raised vegetable gardens that are fed with composted food scraps from the college's Culinary Arts Program, irrigated with captured rain water, and harvested for the campus food bank. In Summer Quarter 2014 more than 300 pounds of lettuce, tomatoes, carrots, peas, beans, green peppers and cucumbers were donated for students to have fresh food to eat.
Smith proposed the construction of the Zero Energy House on campus, and led the design and assembly of the home with the help of several other CPTC programs and Sustainable Building Science students over a three-year period. Washington state Governor Jay Inslee dedicated the completion of the structure with a campus visit in May of 2013.
The home is another example of how sustainability is demonstrated on campus. It brings a hands-on element to the concepts taught in class and is an example of how small changes in design can add up to big results in energy savings.
Sustainable Building Science trains construction professionals and facilities managers for building applications and systems that consume a minimal amount of resources and energy. Courses include the subject matter of green building design, sustainable building materials, alternative energy systems and solar basics.
Graduates of the program can expect to find employment as energy auditors, green building analysts, building inspectors and carpenters who consider the triple bottom line of economic, environmental and social equality.