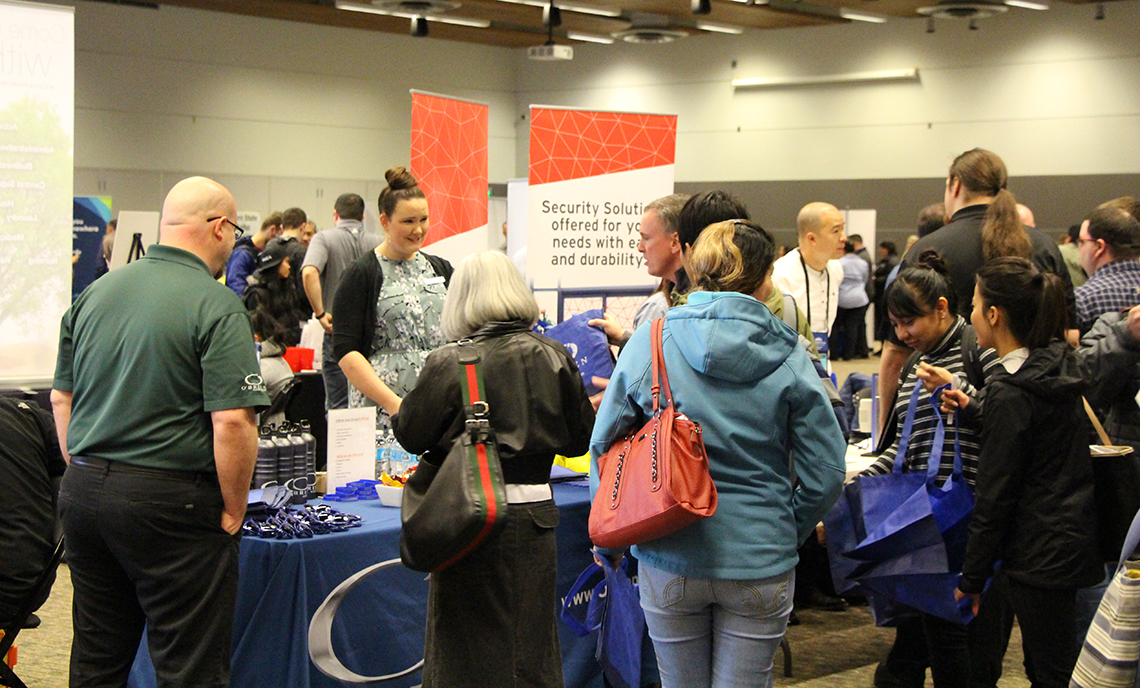 Career Center Connects Students & Employers at Spring Fair
March 9, 2017
The Clover Park Technical College Career Center aims to provide CPTC students and alumni with the skills and opportunities to apply for jobs, and the 2017 Spring Career & Job Fair served as one of those primary opportunities.
A total of 67 employers and nearly 250 students, alumni and community members came to the McGavick Conference Center on March 2 for the second annual Career & Job Fair. Employers ranged from fast food restaurants to insurance companies, airlines, manufacturing companies and more. Each set up a table with information about the business and potential opportunities for employment.
The three-hour fair marked the concluding event in a week designed to prepare students for employment opportunities. The Career Center hosted drop-in resume review sessions and Career Fair Prep Workshops earlier in the week to give students a chance to hone their resume and interview presentation skills in anticipation of meeting potential employers.
In the event's second year, the Career & Job Fair saw an increase in employers who came to campus. The hope is to continue that growth in future years, raising awareness among employers about CPTC programs and alumni. Meanwhile, the Career Center in Building 17, Room 250, continues to offer appointments with students looking to improve their resumes, cover letters and interview skills.
More information about the Career Center is available on its website, while appointments are available by contacting Career Development Coordinator Tiffany Windmeyer at 253-588-8765 or tiffany.windmeyer@cptc.edu. Students can also visit the CPTC Career Link Online Job Database to apply for jobs online, manage multiple resumes and other documents and access a calendar of regional job fairs.