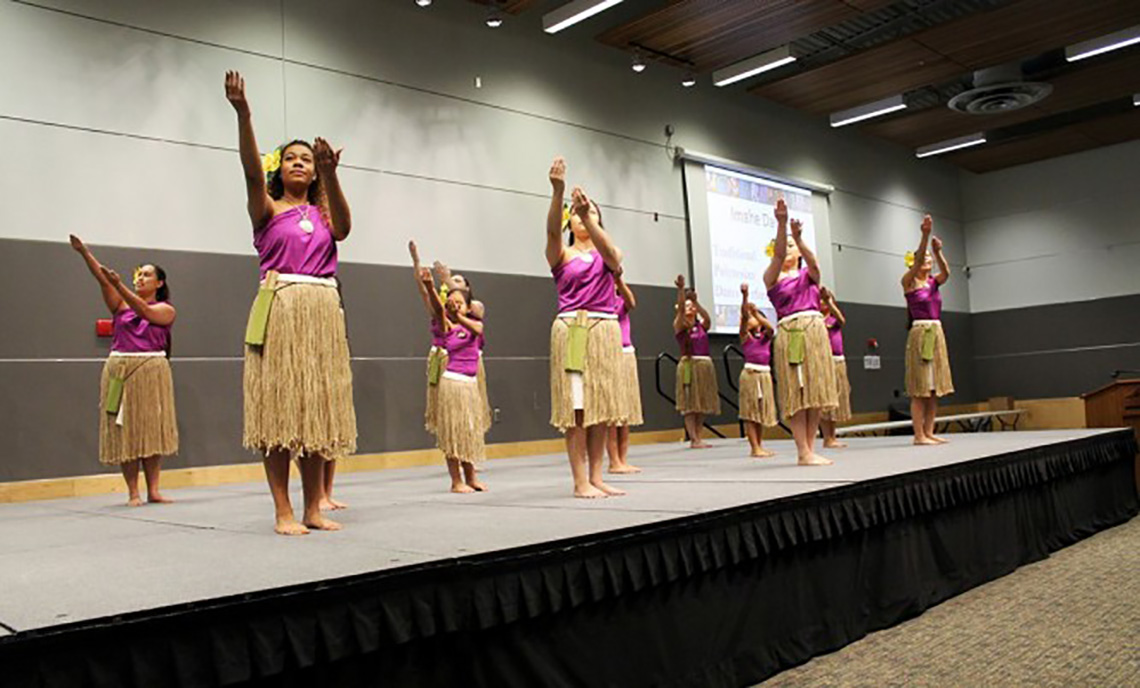 Celebrating Diversity and International Education
November 18, 2015
Diversity was celebrated Nov. 17 at Clover Park Technical College's 2nd Annual Diversity and International Education Fair at the McGavick Event Center.
More than 160 visitors, including 122 students, attended the 3-hour event that highlighted various cultures with hands-on activities, informational booths, live performances and food. Seventeen local businesses and organizations joined CPTC clubs on campus for the event.
On the event stage, Guma' Imahe from Tacoma performed traditional Polynesian dances, and Dub City Bhangra out of Seattle performed traditional Pakistani dances.
Vendors provided Japanese and Indian/Pakistani food samples. Hands-on activities included folding origami and a DIY henna art table. The event included a world trivia quiz and concluded with a drum circle.
The event was coordinated by CPTC's Diversity Committee's sub-committee.
Save the date! The 3rd Annual Diversity and International Education Fair is Nov. 15, 2016.