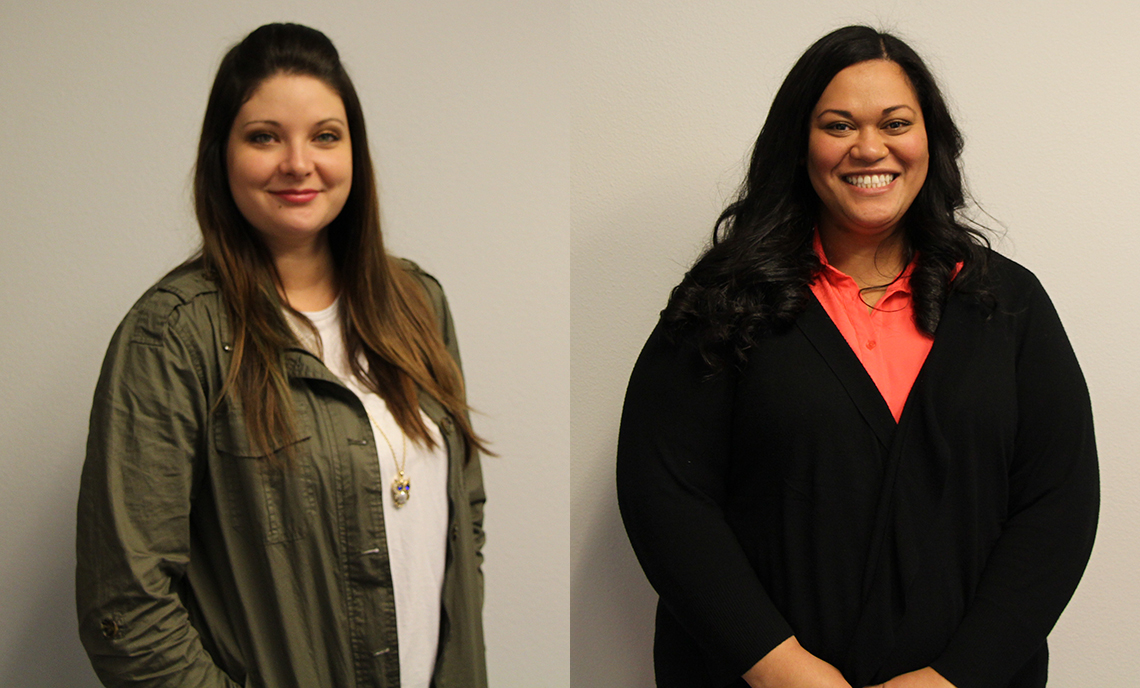 Congrats to CPTC's Two All-Washington Academic Honorees
March 16, 2017
A pair of Clover Park Technical College students will be recognized by Washington Governor Jay Inslee as part of the 2017 All-Washington Academic Team next week at South Puget Sound Community College. Environmental Sciences & Technology student Jessica Bracken and Pharmacy Technician student AnneMarie Mafi earned the honor for their academic high achievement.
Jessica Bracken came to CPTC through Worker Retraining. She finished her coursework in the fall, graduating in December with a 4.0 grade point average, and is transferring to University of Washington-Tacoma to pursue a bachelor's degree. During her time at CPTC, she interned with the Tacoma-Pierce County Health Department working with surface water, and her ultimate goal is to work at the Department of Ecology.
"I've always liked science, and when I read the program description it just stood out. CPTC was a great fit for me," Bracken said. "I always felt like the instructors and counselors want to help you go in the direction you need to go."
The Pharmacy Technician program brought Mafi to CPTC. She was interested in pursuing a career in that field, so she researched schools and came away impressed by CPTC's program and department chair Maureen Sparks. Her positive experience at CPTC prompted her to join student leadership as Associated Student Government President. She owns a 3.99 grade point average and is set to graduate in June, and she plans to transfer to University of Washington-Tacoma's healthcare leadership program.
"I love it at CPTC; the positive experience of support from peers, staff and faculty really drove my desire to be more involved on campus," Mafi said. "I'd like to be able to bring more acknowledgment for technical colleges. Coming to CPTC was probably one of the best decisions I've ever made for me, and it's going to help me in my future."
The All-Washington Academic Team program was introduced in 1996 through Phi Theta Kappa, the International Honor Society for Two-Year Colleges. According to the program's website, it "has become the showcase for Washington's community and technical colleges because it honors the academic high achievers, the men and women who have demonstrated a commitment to success in the classroom and in the communities in which they live."
The 2017 All-Washington Academic Team Recognition Ceremony is scheduled for March 23 at 12 p.m. at South Puget Sound Community College. As a result of their nomination, Bracken and Mafi qualify to compete for the All-USA National Scholarship.