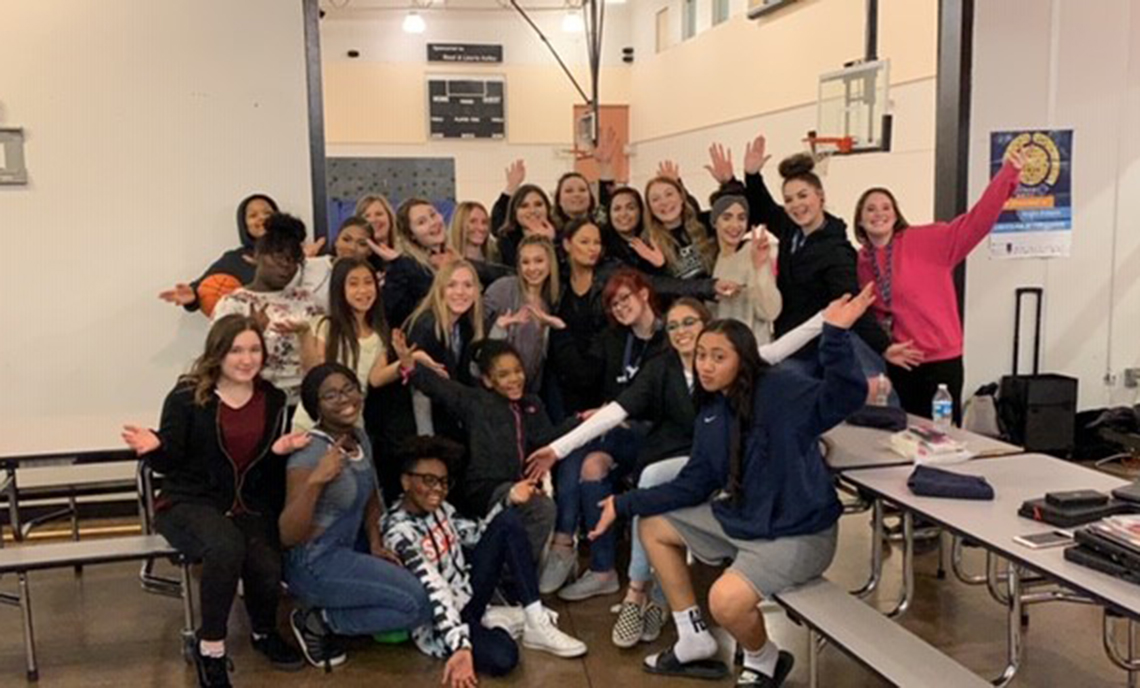 Cosmetology Joins Boys & Girls Club For Girls' Night
February 27, 2019
A group of Clover Park Technical College Cosmetology students took their skills to the Lakewood Boys & Girls Club for a Girls' Night event Friday evening.
"Pretty much every year, we go over there and help out at different events," CPTC Cosmetology instructor Carine DeLeon said. "They have different events going on throughout the year, and we like to help out when we can."
Fifteen students set up tables to pamper the attendees with fun hairstyles, face paint, and more. Meanwhile, attendees also enjoyed music for dancing among other activities. The event lasted two hours and provided a fun evening for the local girls who participated.
The CPTC students also had a great experience, according to DeLeon. They were able to showcase their talents and help make a fun event even more special for the attendees. The response was overwhelmingly positive.
"Our students want to go back," DeLeon said. "It was really fun for them. It's a lot of work to take all our stuff over there, but it's all worth it when they see the kids' smiles."
To learn more about CPTC's Cosmetology program, click here.
Share This Story