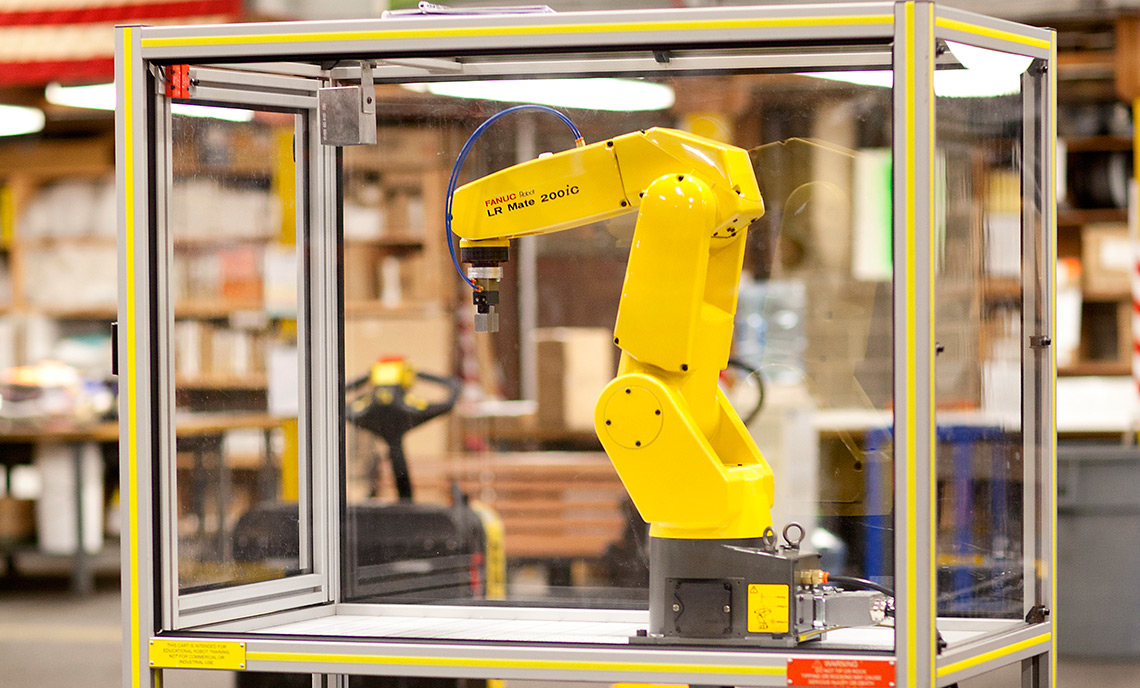 CPTC to Debut Two New Programs Fall Quarter
July 10, 2014
To better support local manufacturing businesses, Clover Park Technical College will introduce a Bachelor of Applied Science in Manufacturing Operations (BASMO) and an Associate in Applied Science in Mechatronics beginning Fall Quarter (Sept. 22).
The BASMO degree is not only CPTC's first bachelor's degree but is also the first bachelor's degree offered by a two-year college in Pierce County.
The BASMO degree is a six to eight quarter program designed for students who already have a manufacturing-based associate's degree (or equivalent) and is ideally-suited for those in the manufacturing industry who want to advance in their careers into supervisory and management roles. Students will learn about operations management tools and techniques, develop core business skills and apply them to solve problems in the manufacturing industry.
"Students now have the choice to continue their education at Clover Park after earning their two-year degree," said Dr. Joyce Loveday, CPTC's vice president for instruction. "The bachelor's program will further prepare and equip our students to move up in the workforce as leaders in the manufacturing industry."
The program's structure of web-based instruction with study groups, meetings with faculty and program gatherings is designed to meet the educational needs of working adults.
According to U.S. Census Quarterly Workforce Indicators, the Seattle-Tacoma-Bellevue metropolitan area includes nearly two-thirds of Washington state's manufacturing employees, and manufacturing is the region's second-largest employment sector providing about 175,000 jobs in more than 3,500 manufacturing establishments.
Registration is now open for the BASMO degree program. For more information on the application process, email basmo@cptc.edu or visit www.cptc.edu/programs/basmo.
Mechatronics is a combination of mechanical, electrical, computer and control engineering that can be applied to a wide variety of industries, including automation and robotics, advanced manufacturing, aerospace and transportation systems, instrumentation and process control, food processing, and supply chain and logistics equipment.
CPTC's AAS-T Mechatronics Technician degree equips students with the skills needed to be successful in these industries and program graduates might be employed to install, maintain and repair the complex equipment that is becoming commonplace in manufacturing in the 21st century.
Registration is now open for the Associate in Applied Science in Mechatronics. For more information, email mechatronics@cptc.edu or visit www.cptc.edu/programs/mechatronics.