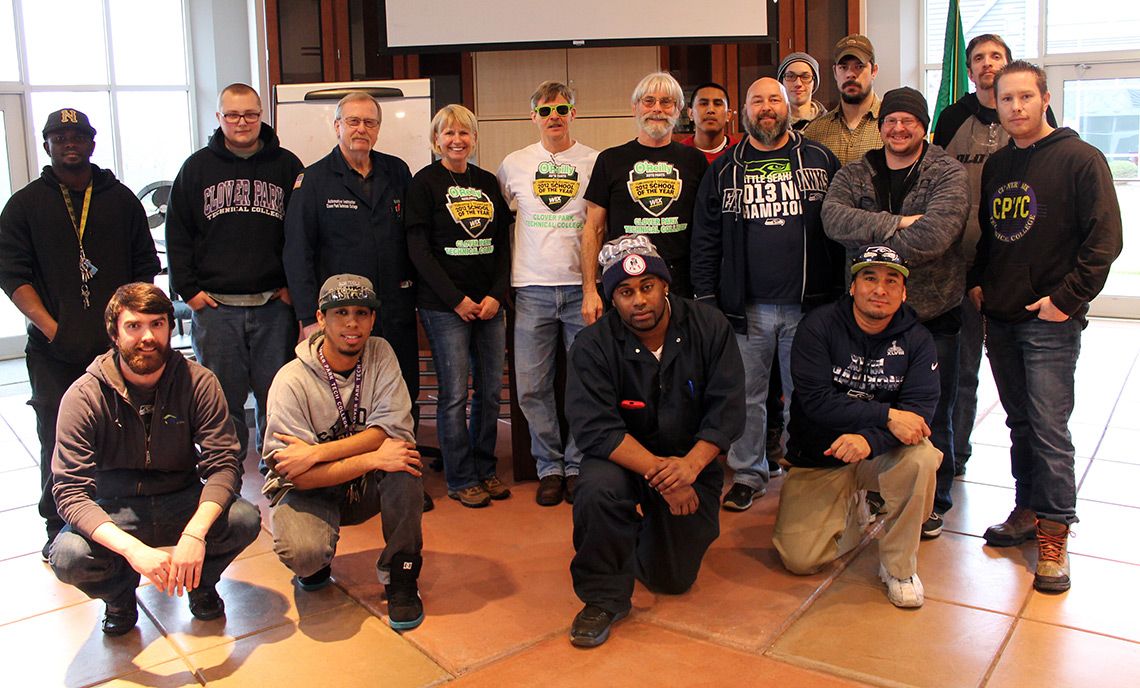 CPTC Hosts Regional Automotive Competition
February 4, 2015
Clover Park Technical College's Automotive Program hosted the 2015 SkillsUSA South Puget Sound Regional Automotive Competition Jan. 31.
Automotive students from Auburn High School, Puyallup High School, Sumner High School, White River High School, Kentridge High School, Decatur High School and the Pierce County Skills Center competed in two divisions: automotive service and automotive maintenance.
CPTC's Automotive faculty and students judged the students in a variety of timed hands-on service stations that included diagnostics, electrical, brakes and engine repair.
This year marked CPTC's fourth year of involvement in hosting the South Puget Sound competition, which is the largest contest of the six regional competitions in the state.
The top three students in each category qualified for the state-level competition.
The winning students from each division are:
Automotive Service
1st place - Josh Hardin, Decatur High School
2nd place - Andrew Hawkins, Decatur High School
3rd place (tie) - Corey Mayer, Pierce County Skills Center and Colson Huntington, Puyallup High School
Automotive Maintenance
1st place - Josh Oades, Pierce County Skills Center
2nd place - Colt Evans, Sumner High School
3rd place - Dakota Feldbush, Pierce County Skills Center
Share This Story