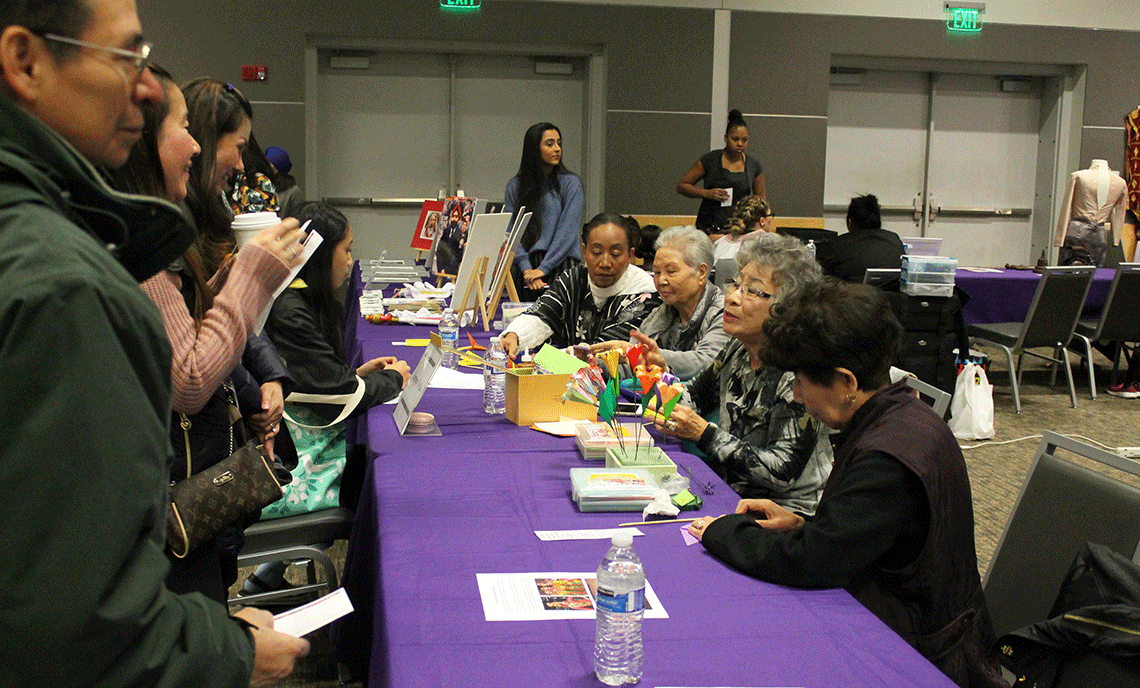 CPTC Hosts Annual Diversity & International Fair
November 16, 2018
Clover Park Technical College's McGavick Conference Center featured an eclectic mix of cultural displays, artifacts, and performances Tuesday as the college hosted its fifth annual Diversity & International Fair.
The two-hour fair spanned lunch time and covered for it with an assortment of culinary options. Ethnic food samples were available to try, and an Indonesian food vendor featured several options for attendees to enjoy. CPTC's Associated Student Government provided food vouchers for 150 students, and attendees totaled nearly 300 to go with 14 vendors and performances by the Indonesian Cultural Association and Layla Rain.
"The Diversity & International Fair started off as a fledgling project cohosted between the International Education Programs and the CPTC Diversity Committee," Diversity Committee member Sheli Sledge said. "We wanted to host an event that both celebrated our diversity and also brought us together in an environment to learn about each other and other cultures at the same time."
Some of the booths featured arts and craft opportunities for attendees to try out, while others provided information about cultural resources available to the community. Part of the room was dedicated to artifacts brought in by CPTC employees to showcase their culture, while English as a Second Language students put together project boards to provide information about their native countries.
"We know that our campus is full of diverse students, staff, and faculty, and we want everyone to have a chance to share that," Sledge said.
Now five years in, the event has grown in both scope and participants. That's something Sledge hopes to see continue going forward.
"Each year we get a little bit bigger, and we hope to add more performers and activities to our stage and showcase more CPTC students' talents in the future," Sledge said.