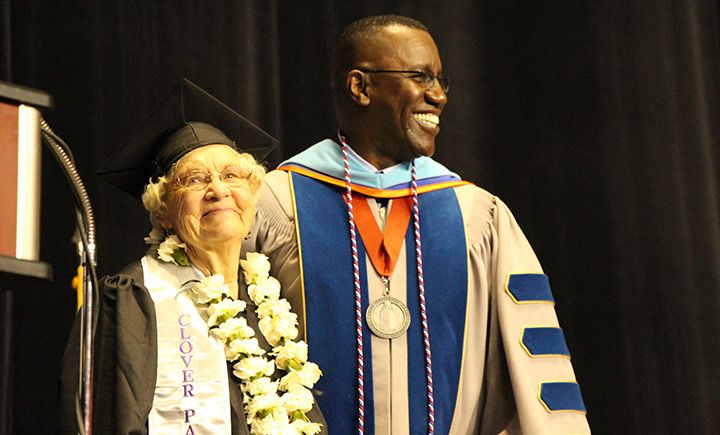 CPTC President: My Transition
May 3, 2016
Dear CPTC Family,
It has been a privilege to serve the Board of Trustees at Clover Park Technical College (CPTC). Our five trustees are among the most caring individuals and are committed to student success. I want to thank them for having the confidence in my leadership ability to appoint me president in 2013.
During the last 3-years, from my very first day here on campus, we (437 faculty/staff/administrators) forged a 'shared vision' and planted seeds that are now bearing "institutional fruit." This fruit includes major improvements in strategic planning, governance, operations, and enrollment. We are also designing interventions that will help close the achievement gap for those from lower-socio economic populations. Yes, as an organization, CPTC has much to be proud of!
I want you to hear it from me first…I have been offered and have accepted another remarkable presidential position in Texas. With my contract ending in June, this was a very difficult decision based on many factors. But moving forward the CPTC Board of Trustees, my Direct Reports, and I are developing a smooth and timely transition plan that should be available soon. 
Mere words cannot express how I have cherished my time here at CPTC (and you'll be missed). So the next time you're in Texas; I'll buy the barbecue.
Many Thanks,
Dr. Lonnie L. Howard
President
Clover Park Technical College