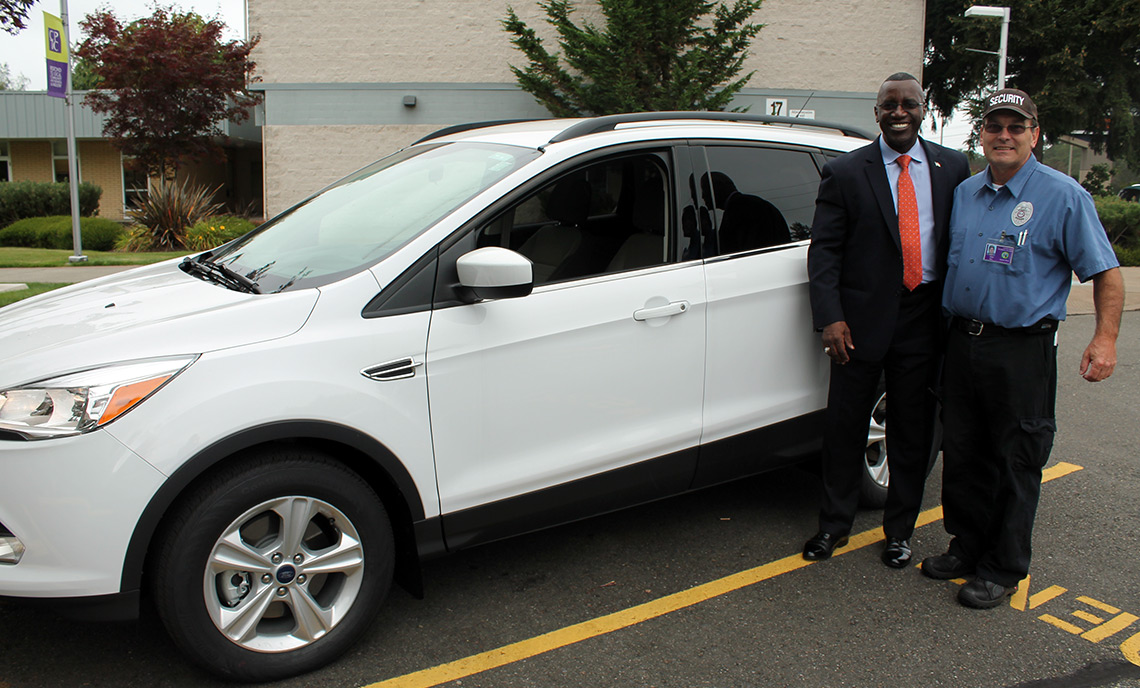 CPTC's Security Department Receives Vehicle Upgrade
August 28, 2014
For more than 10 years Clover Park Technical College's Security Department has operated with three used vehicles, repurposing, recycling and reusing whenever possible. The cost of vehicle repairs and out-of-service time recently led to the decision to invest in a 2014 Ford Escape SUV through the state's long-term lease program.
The new white SUV arrived on campus Aug. 28 and will soon stand out with a partial vehicle wrap of CPTC's colors and logo.
If the new vehicle works well for the Security Department, they will acquire an all-electric vehicle through the same process next year.
The Security Department protects the college's general population and property during regular and non-working hours by making security rounds of the campus via automobiles. The security officers have been using three older vehicles purchased together at an auction more than a decade ago. The new vehicle will replace one of the three automobiles that no longer runs. The vehicle no longer in use will be transferred to the Northwest Career & Technical High School for use in the Automotive Program.
CPTC's Security Department works cooperatively with law enforcement and other emergency responders to ensure all crimes and emergencies on campus are handled swiftly and safely.