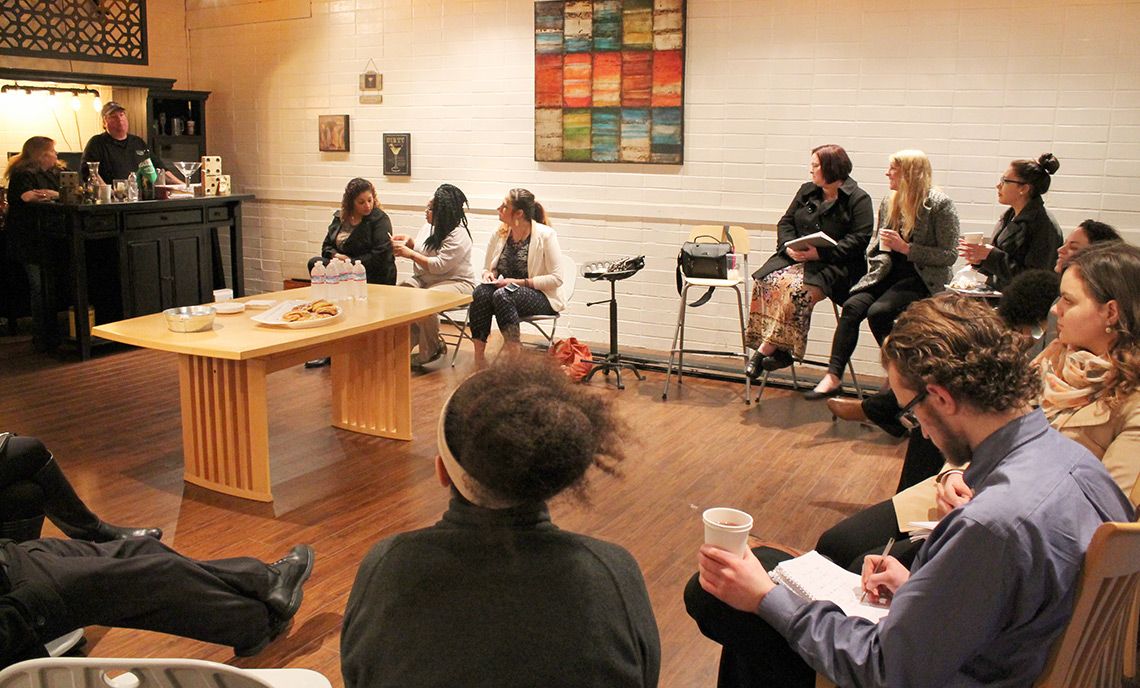 Culinary Arts Learns Outside the Classroom
March 2, 2016
Clover Park Technical College's Culinary and Pastry Arts students gain valuable real world experience through Bon Sucre Bistro and the Rainier Room — on-campus dining establishments open to the public.
Restaurant Management instructor Monique Trudnowski wants her students to learn more about the industry than just the "four-walled restaurant," and arranged a local field trip to correlate with their Catering Production course this quarter.
To further teach the subject the students are learning, the class visited Jonz Catering in Tacoma on Feb. 29. The Restaurant Management Certificate class had the opportunity to learn from the entrepreneurs who didn't want to own and operate a restaurant, but instead wanted to own an off-site catering company. Students learned about the company, industry and challenges from owners David and Linda Dagley. The students also had the opportunity to tour the catering kitchen.
For more information about the Culinary Arts Program, visit http://www.cptc.edu/programs/culinary.