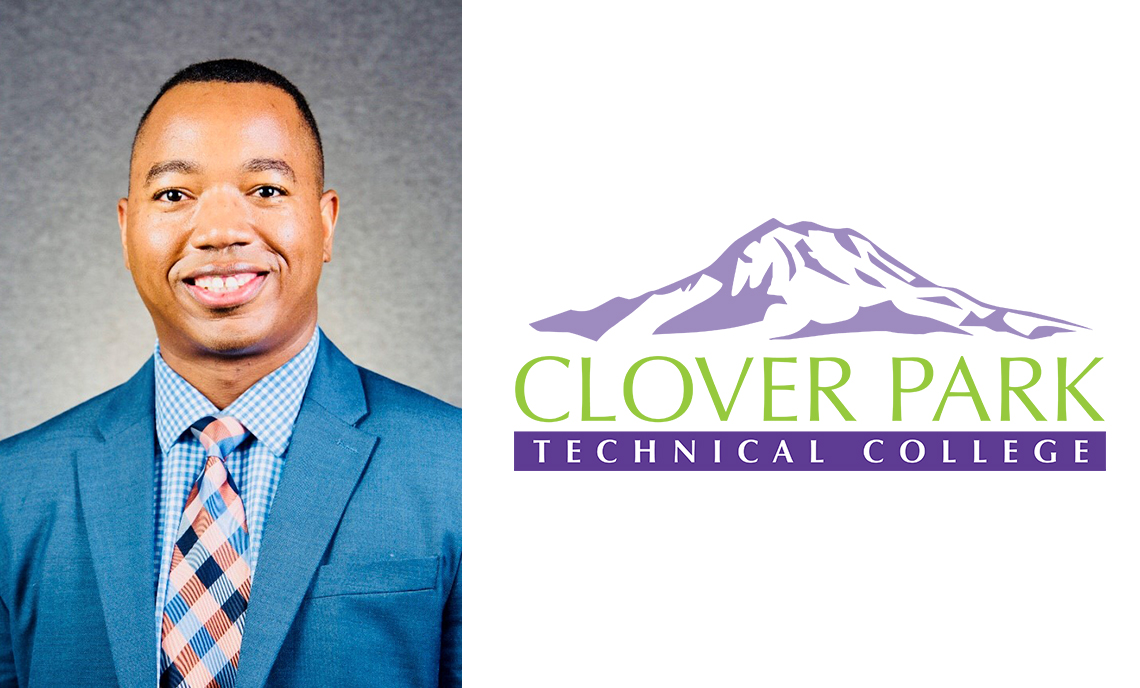 Eli Taylor Appointed to CPTC Board of Trustees
January 7, 2019
The Clover Park Technical College Board of Trustees will welcome a new member at its January meeting, as Eli Taylor has been appointed to a five-year term by Washington Gov. Jay Inslee.
Taylor, who was recently featured in South Sound Business Magazine's "40 Under 40," is an Associate Relationship Manager and Vice President at KeyBank. Originally from New Orleans, Taylor went back to school in his late-20s to earn his Bachelor of Science in Business Management from Western Governors University.
"I decided to go back to college at the age of 27, and I know how hard it was for me balancing a job and family," Taylor said. "I believe that the board, faculty, and staff at Clover Park Technical College are providing great opportunities for adults both younger and older to finish strong. It is my privilege to serve and join the team on this important mission."
Taylor's educational experience is similar to many CPTC students. The median age of CPTC's student body is 30, while more than half of the college's students work and 42 percent have children.
"I can tell you from experience that studying 15-20 hours each week while also trying to excel at your job and also be a good parent and husband was the hardest thing I've ever taken on," Taylor said. "But it has also been the most rewarding thing I've done, and ultimately I've learned so much by going back and continuing my educational journey."
Taylor is a member of Pierce County Black Collective and is also involved with Degrees of Change, a not-for-profit organization that "prepares diverse, homegrown leaders to succeed in college and use their degrees to build more vibrant and equitable communities," according to its website. Taylor noted that he's encountered several business owners in the community who trained at Clover Park, particularly in the barbering industry.
"This college is producing young minority business owners," Taylor said. "I hope to highlight the fact that CPTC is not just bringing employees to the workforce but also provides new business owners to the community as well."
The CPTC Board of Trustees comprises five College District 29 residents appointed by the governor to five-year terms. The board sets the policy for the institution and delegates administrative authority to the college president. Taylor fills the role vacated by Mary Moss, who concluded her appointment in the fall, and joins Chair Wayne Withrow, Vice Chair Mark Martinez, and Trustees Bruce Lachney and Lua Pritchard.