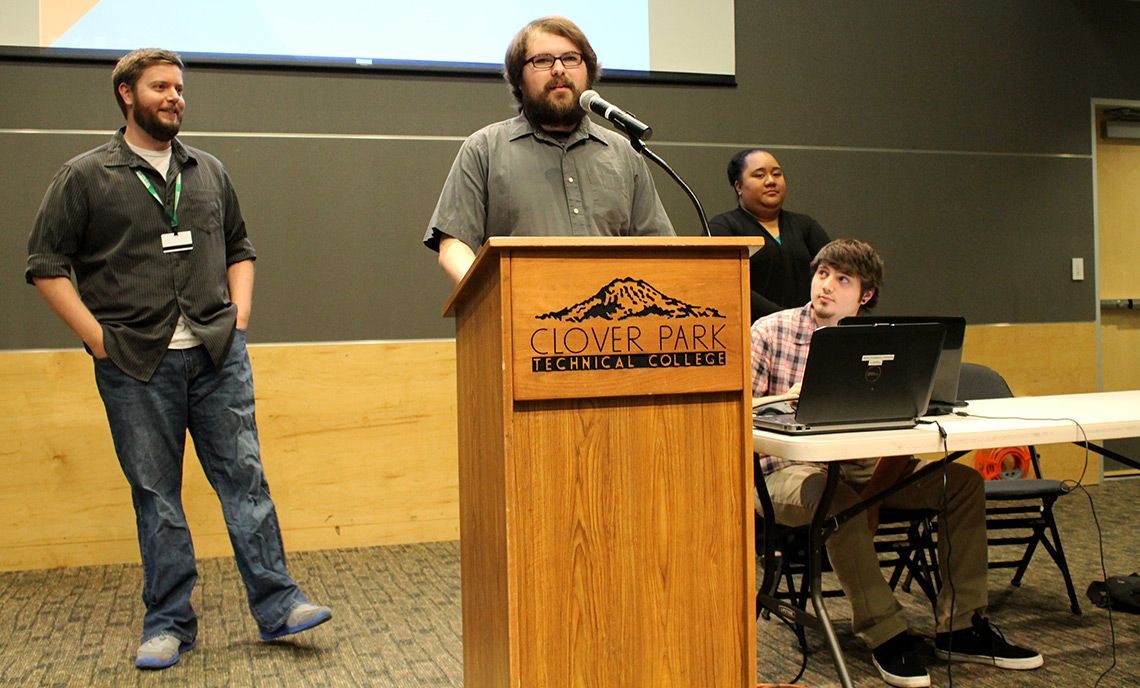 End of Quarter Presentation Highlights CIT Students
June 15, 2015
Students enrolled in Clover Park Technical College's Computer Information Technology Program presented their end-of-quarter projects June 15 at the McGavick Event Center.
The students worked on all components of the applications they presented: the database, front- and back-end web development, debugging and troubleshooting bugs.
For their project in CIT 205 (object-oriented analysis and design), Joshua Bachman, Matthew Dahl, Joan Pelesasa and Alec Balles worked with 9-Tap Tour Director Rob Victor to create a bowling tournament application replacement. The students will hand off the project to the next quarter students, who will continue work on the app.
Dahl also presented websites he worked on during the Spring Quarter. Timothy Goddard presented his work on the Club OOPS (Object-Oriented Programming Students) website with Paul Detering.
Seth Conrad has been working with the CPTC IT department for about 11 months and is developing a student card scanning application for students to check in/out of the computers at the Learning Resource Center. Conrad has also worked on the college's online graduation application and academic early warning system.
It was announced at the presentation that the program will change its name to Computer Programming and Web Development starting Fall Quarter.
To learn more about Computer Information Technology, visit http://www.cptc.edu/programs/it.