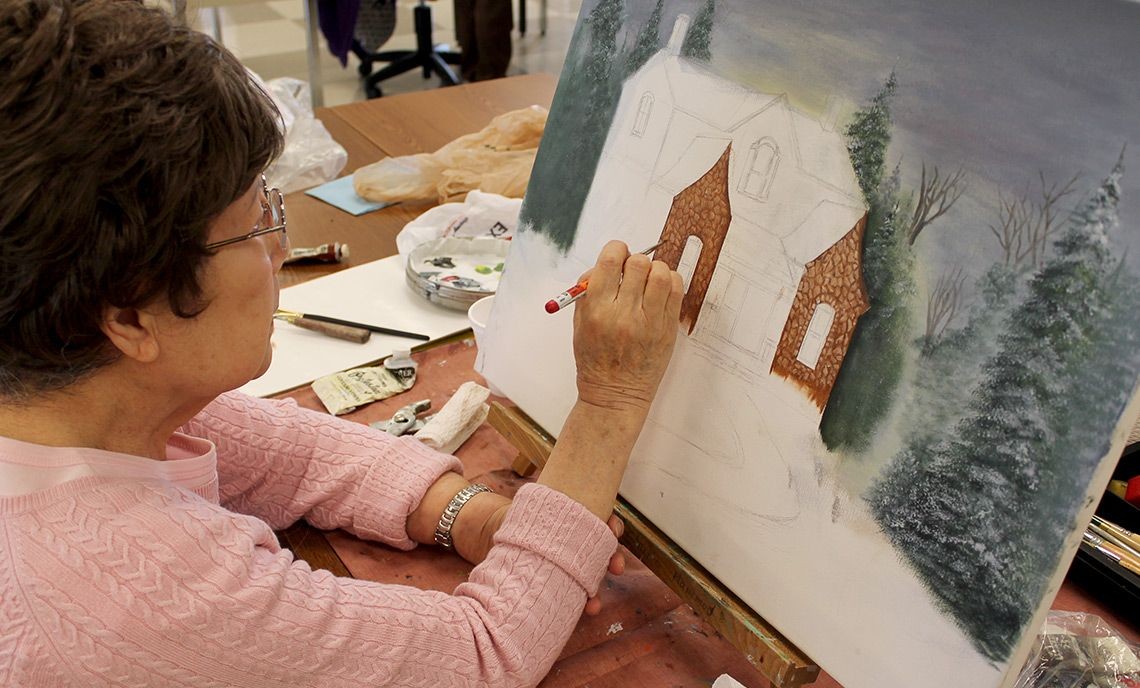 Finding Community in Painting
April 7, 2015
Emiko Hammond enjoys hobbies she can do by herself.
The 87 year old makes Japanese dolls, plays the piano and makes origami. And ever since she was in high school, she has enjoyed painting.
Nearly two decades ago Hammond signed up for a painting class at Clover Park Technical College as a way to get out of the house. Today, Hammond is still a faithful student who just started the Spring Quarter of the Oil Painting for 50+ class offered through CPTC's Continuing Education Program.
"I'm kind of bashful and the instructor was so nice to welcome me," Hammond said. "Everybody is smiling, and it makes you feel good."
Hammond was born in Tokyo, Japan in 1928. She married a soldier from the U.S. and immigrated in 1956. After being stationed in 13 states, the Hammonds settled in Lakewood in 1972.
"I liked it here the best," she said.
With continual military moves, Hammond didn't have much time for painting, but today she can be found on campus every Monday in Gretchen Alden's class, painting outdoor scenery and flowers.
The Continuing Education class provides a supportive learning environment and assistance for painters of all abilities. Students work on their own individual projects.
For more information about Continuing Education at CPTC, visit http://www.cptc.edu/continuing-ed.