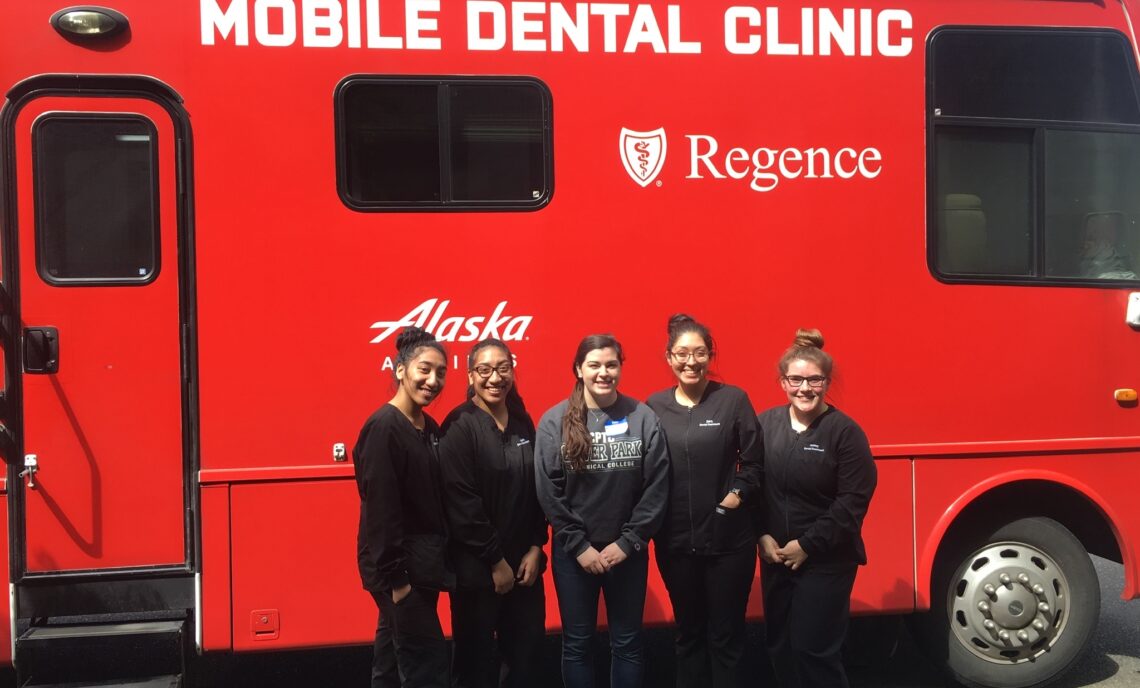 Free Mobile Dental Clinic Coming to CPTC
November 12, 2021
The Clover Park Technical College (CPTC) Dental Assistant Program is pleased to provide free dental clinics to students and the community.
"Many people have gone without dental treatment during the pandemic for several reasons and this can impact overall health," says Dental Assistant Program faculty member Hannah Precour, CDA, RDA. "This is an opportunity to offer dental procedures and treatment at no cost to students and community members, including those with disabilities."
The second in the series of eight free dental clinics will be held on June 3, 2022, from 8:00 a.m. to 3:00 p.m. in the CPTC Building 14 parking lot.
Free services including exams, cleanings, fillings, and extractions will be provided by dentists, dental hygienists, and dental assistant students on a first-come-first-serve basis.
"The first couple hours will be exams so we can see what treatment the patients will need," explained Precour. "Patients who can't be seen at the first clinic will be scheduled for the next event."
This partnership with Medical Teams International has been made possible with funding from the Higher Education Emergency Relief Fund III, part of the federal American Rescue Plan (ARP).
what: Community Mobile Dental Clinics at CPTC in Lakewood.
date: August 26, 2022
time: 7:45 a.m. to 2:00 p.m.
where: CPTC Lakewood campus building 14 parking lot
No insurance is required.
Add the event to your calendar by visiting www.cptc.edu/teeth.
Share This Story
Ready to learn more? Visit the Dental program page on the Clover Park Technical College website.