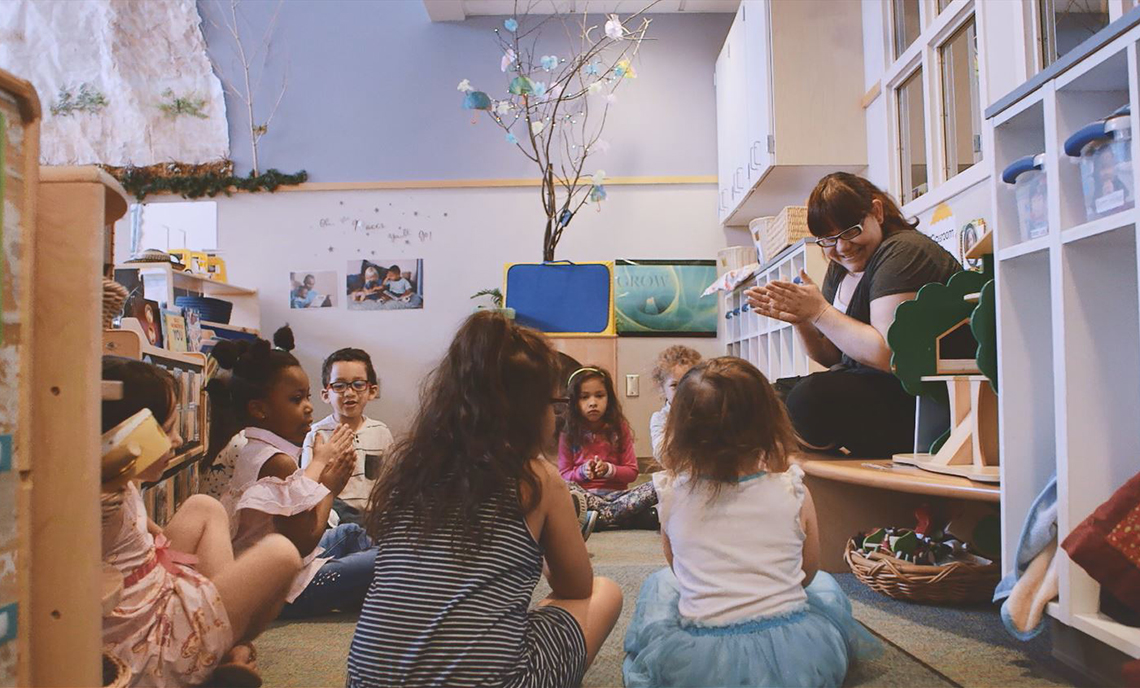 CPTC's Hayes Center Receives Grant to Support Low-Income Parents
October 18, 2018
The United States Department of Education announced that Clover Park Technical College has been selected to receive funding to support child care efforts for low-income parents under the Child Care Access Means Parents In School program (CCAMPIS).
The four-year grant will provide CPTC $58,675 per year beginning in October 2018 and concluding in September 2022 for a four-year total of $234,700. That money will be used to help subsidize on-campus child care costs for up to 40 families per year and will help provide supplies for a new school-age summer care program.
"Increasing federal support to help low-income student parents finish school and pursue a better life while ensuring their children are getting a good start is exactly the goal Congress had in mind when we worked earlier this year to more than triple funding for the CCAMPIS program," said U.S. Sen. Patty Murray, a former preschool teacher and the current ranking member of the Senate Health, Education, Labor, and Pensions Committee. "I'm so pleased to see these strengthened investments flow to institutions like CPTC that have been working for decades to bridge the gap between the educational needs of their students and Pierce County's lack of affordable, high-quality child care options. This is great news not only for student parents at Clover Park, but also for our state's growing economy and all of us who want to see current and future generations of Washingtonians succeed in school and life."
Created in 1998, the CCAMPIS program seeks to encourage low-income parent participation in postsecondary education by providing funding to colleges to assist with campus-based child care services. Clover Park has operated a licensed campus child care center for almost 40 years, and the Hayes Child Development Center was constructed in 2005 to provide a modern facility with the capacity to serve more than 100 children.
Hayes is accredited by the National Association for the Education of Young Children and prioritizes serving low-income student parents. In fact, in 2018, 80 percent of parents received child care subsidies that enabled their children to attend Hayes. Nearly 50 percent of CPTC Pell Grant recipients in Fall 2017 were parents, while just over 24 percent were single parents. Many of those students have limited options to receive child care subsidies, and this is the population the college will look to assist with the CCAMPIS funding.
"We have a large number of student parents who want to pursue an education, but they do not qualify for state assistance child care," said CPTC Director of Child Development Services Angela Johnson. "The CCAMPIS grant will allow those students to change their future pathway at CPTC, while their children learn school-readiness skills at a quality center."
Over the four years, Hayes and the college will track the effects of the CCAMPIS funding. The goal is for the funding to increase both enrollment and persistence/graduation rates.