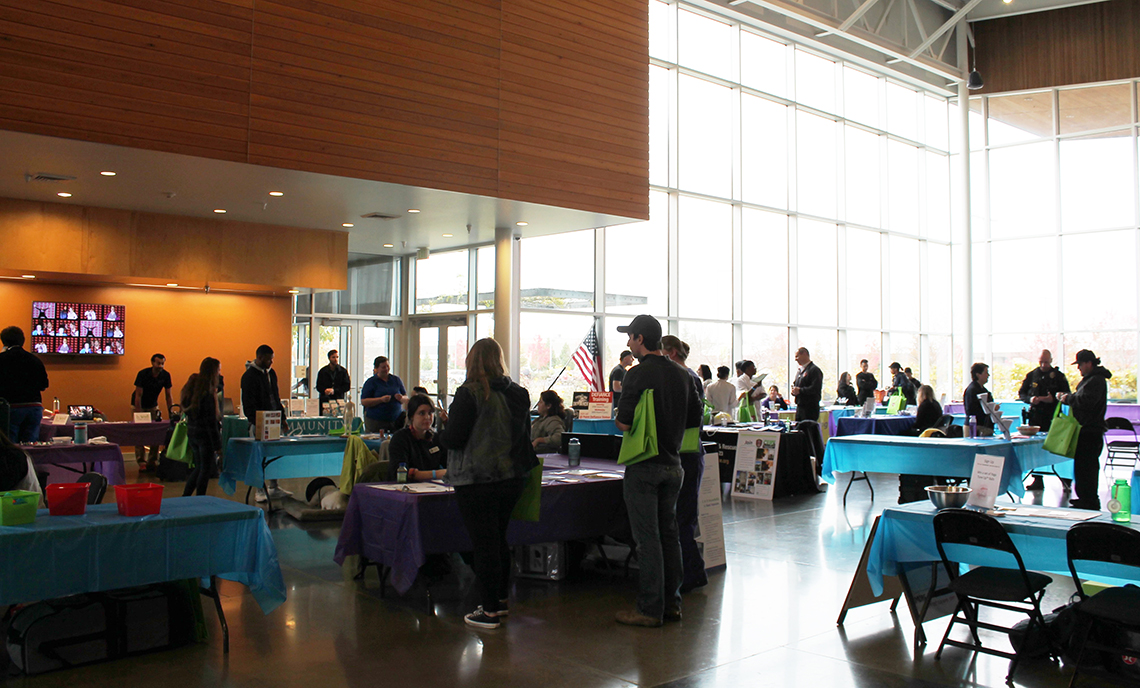 Health Fair Informs Attendees about Local Resources
December 1, 2017
While health is one of the most important things for people to pay attention to and manage, many people don't provide it the time or focus it needs. In an effort to combat that issue, the Clover Park Technical College Associated Student Government hosted a CPTC Health Fair Nov. 16 in Building 23.
More than 200 CPTC students, faculty and staff members attending the fair, which featured nearly 20 booths and vendors from both within CPTC and the surrounding community. Students received a "health passport" at check-in, which they filled out by interacting with vendor booths. Students who visited eight or more vendors had an opportunity to win door prizes.
"The broad goal of this event was to expose students, faculty and staff to a wide variety of health- and wellness-related services, products and activities that are available at CPTC and in the local area," CPTC Student Leadership and Involvement coordinator Dominic Viola said.
Some of the highlights included booths for healthcare enrollment, health screenings (vision and blood pressure), free massages, sample acupuncture treatments, Lakewood YMCA discounts, CPTC Dental Assistants Club and CPTC Nursing Club, de-stress demonstrations with yoga balls, physical therapy, mental health services, health foods and more. Based on positive vendor and attendee feedback, Viola mentioned that ASG is hoping to continue hosting health fairs, including potentially hosting one in Spring 2018.
"Ultimately, we want to promote opportunities that allow students, faculty and staff to take their health into their own hands," Viola said.