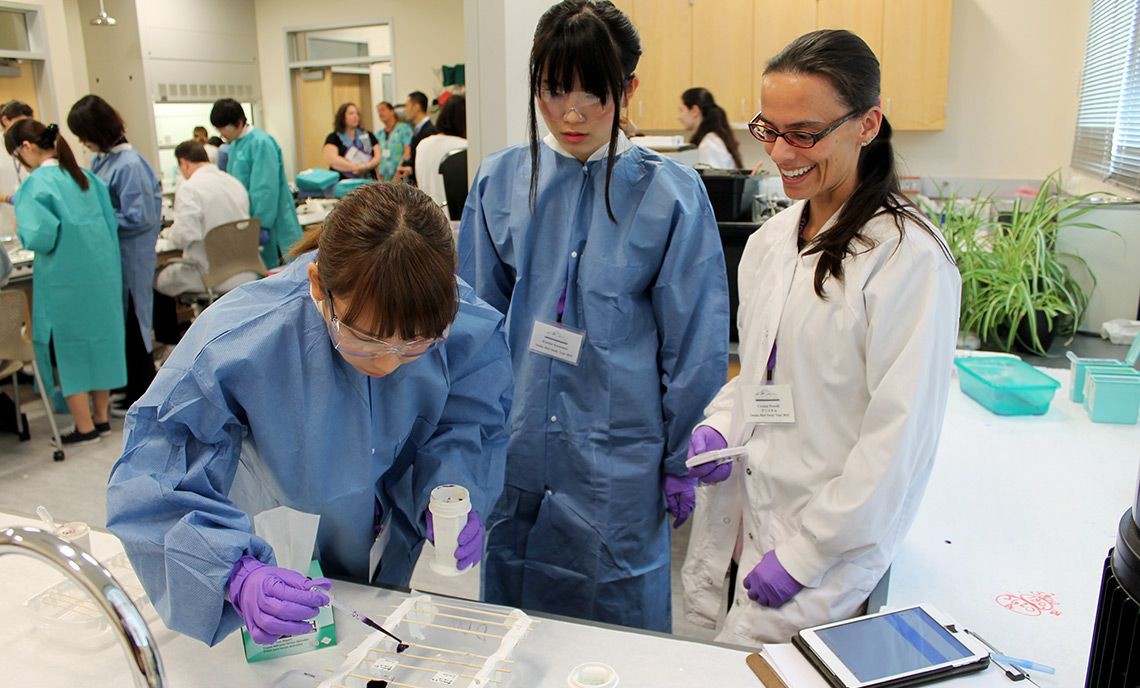 Learning Across Cultures
May 27, 2015
Clover Park Technical College welcomed 38 students from Osaka Jikei College for a three-day study tour May 19-21.
The medical laboratory students from OJC visit CPTC twice a year for the opportunity to learn from the students in CPTC's Medical Histology Technician and Medical Laboratory Technician programs. The recent visit was hosted by the Medical Histology Technician Program.
The students' first day was spent alongside CPTC students in the student histology lab, followed by a campus tour and a luncheon at the Rainier Room with college faculty and administrators.
"Not only do they learn what we're doing, but we learn how different they've learned," said CPTC Medical Histology Technician student Courtney Wimbles said. "We grow from each other."
The OJC students visited offsite labs in Seattle for tours and lectures on the second day.
The third and final day included student presentations from OJC and CPTC, and guest lectures from industry and faculty, including Histology Technician Instructor Bekki Haggerty. The study tour concluded with a cultural exchange between the two schools. OJC students taught their hosts how to write in Japanese and fold origami and shared traditional snacks.
With the theme "Pioneer Days," CPTC's students, staff and faculty set up interactive activities like a photo booth, balloon animals, a bean bag toss and histology-themed cookie decorating.
CPTC presented the visiting students with completion certificates.
CPTC's Medical Laboratory Technician Program will host OJC's visit in October.
For more information about CPTC's Medical Histology Technician Program, visit http://www.cptc.edu/programs/histology.
Share This Story