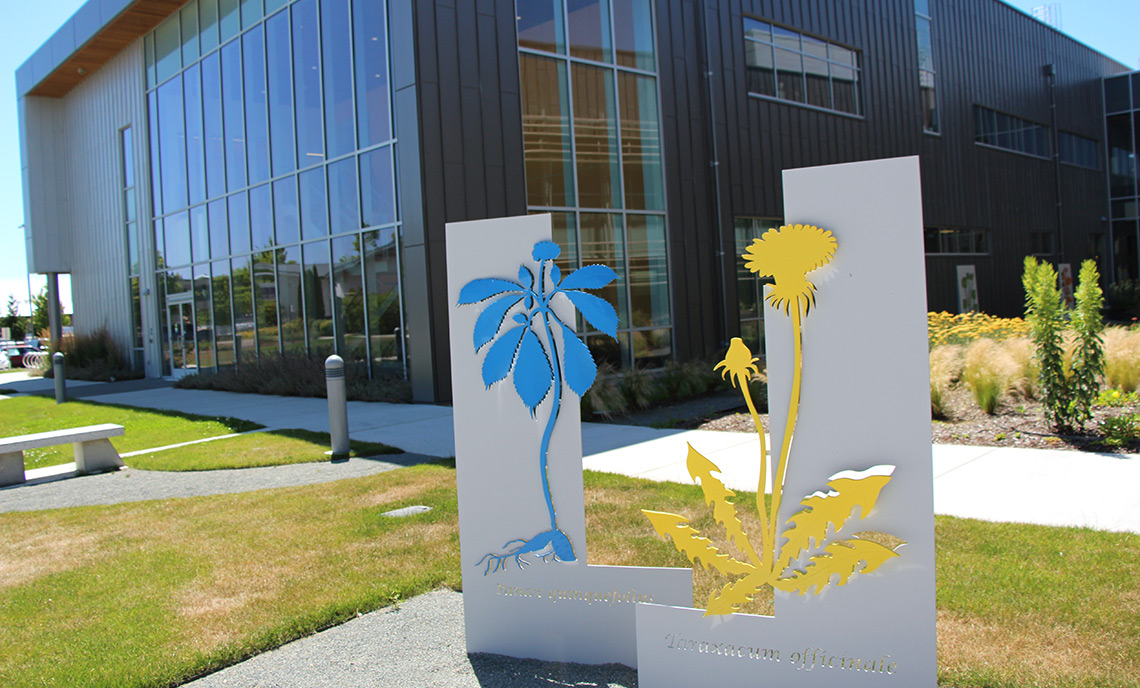 Local Artist Creates Public Artwork for Clover Park Technical College
July 9, 2014
When local artist Norman Courtney was tasked with creating a piece of public art for Clover Park Technical College, he wanted the artwork to convey one word: transformation.
"I kept hearing how students were transforming their lives by enrolling at the College," Courtney said. "That really stuck with me and I wanted that to be evident in the artwork itself."
Courtney created four pieces of art, each constructed from a single piece of stainless steel. Native North American botanical plants emerge out of each piece in four different colors. Hundreds of hours were spent hammering and forging the raw material into the 2-dimensional standing art displays located outside Building 21 on the Lakewood campus.
The public artwork was presented to CPTC in May.
Courtney also created the benches near the standing art, which are made with crushed color glass. All of the art pieces can be seen in the courtyard area of the Health Sciences Building.
"Students can come and rest in the garden," Courtney said.