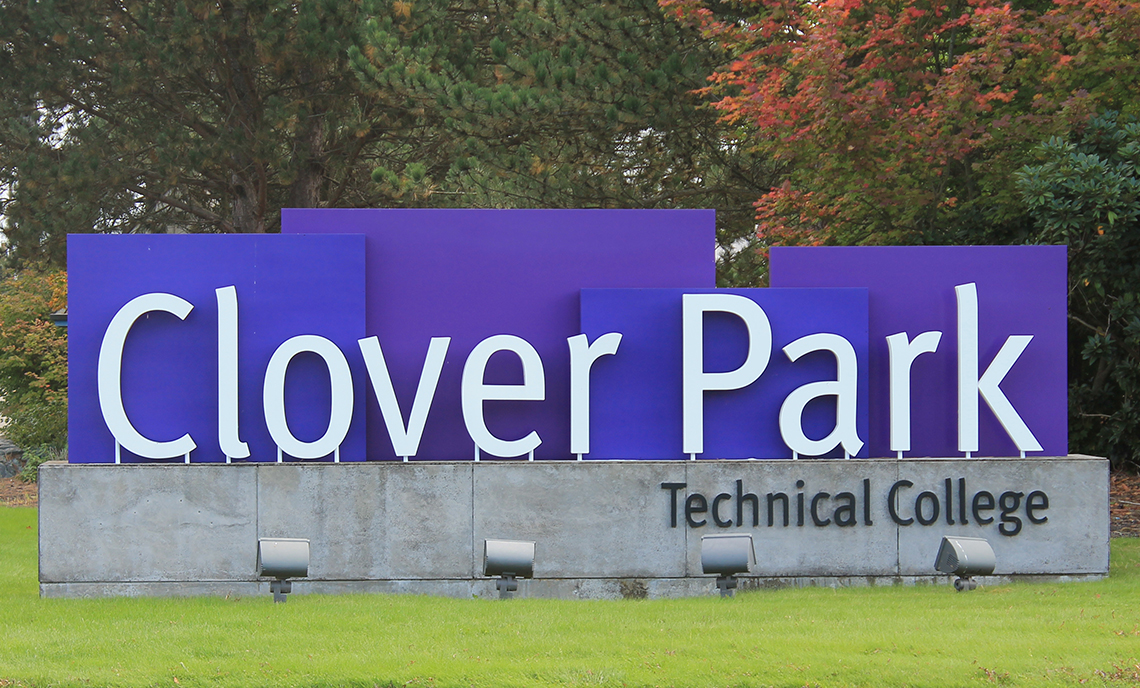 New 13th Year Program Aims to Support Local Students
August 23, 2018
Clover Park Technical College is always looking for ways to make education possible for the Lakewood community. As part of that effort, the college will pilot a new "13th Year" program during the 2018-19 Academic Year that will provide recent local high school graduates with a free year of college tuition.
The scholarship program will apply to students from five local high schools: Lakes, Clover Park, Harrison Preparatory, Northwest Career & Technical, and Mt. Tahoma. To be eligible, students must have graduated from one of these five high schools within the past six months.
"We chose those high schools because we're in Lakewood and we wanted to serve our own community, so we started with the Clover Park School District," CPTC Vice President for Student Success Scott Latiolais said. "Our fifth school, Mt. Tahoma, is in the Tacoma School District, but it's actually geographically closer to our Lakewood Campus than Lakes."
As part of the financial aid process, prospective students are assigned an "Expected Family Contribution," with lower numbers indicating greater financial need. Eligibility for this scholarship program is available to any student who demonstrates financial need with an Expected Family Contribution of between $0 and $5,000.
"It's a pretty broad definition, so we anticipate about 70-75 percent of graduates of these high schools will qualify under that definition," Latiolais said.
Prospective students do not have to go through any extra application to be eligible for the program. When they visit the Welcome Center at CPTC's Lakewood Campus, they fill out an intake form with a question asking if they've graduated from one of the five qualifying high schools within the past six months. If they answer yes, the fund is automatically included as a financial aid resource when they enroll.
"Clover Park Technical College's mission with this important pilot program is to remove barriers and increase access to college for our community's students," CPTC President Dr. Joyce Loveday said in a letter that went out to families of eligible students from the five high schools.
The program provides a "last dollar scholarship," so other eligible financial aid and scholarship opportunities will apply first. Once those have been applied, any remaining tuition for the three quarters will be covered by the 13th Year scholarship, helping bridge the gap between "Expected Family Contribution" and the realistic financial limitations that often prevent recent high school graduates from continuing their education.
"A lot of these families think college is not in reach and that the money is not going to be there," Latiolais said. "We want them to know that this is very real, and we want to make this available to these students. All we ask is that they commit to us and their education by enrolling full-time for three consecutive quarters."
That commitment is the two requirements for participating students who enroll: they must enroll full time and they must attend all three quarters consecutively. Skipping a quarter or falling below full-time status loses eligibility for the funding. These two requirements help promote student success, Latiolais said.
"All the data around persistence emphasizes the importance of enrolling full-time and not stopping out, so we want to emphasize that," Latiolais said.
CPTC outreach staff have already begun to promote the program within the community, but they are still looking to raise awareness. They worked with the high schools to send out letters to families and emails to teachers and counselors informing them of this aid for recent graduates. As the program officially beings next month, they plan to go to the high schools and do information sessions to help inform current students of their opportunity to pursue higher education once they graduate.
"There's a lot of data around the success of students who matriculate directly into college after high school," Latiolais said. "And we're hoping some of these students coming out of these high schools will know each other and be able to establish a supportive cohort."
As of now, with the first year of the program about to begin, the college doesn't know how big of a response to expect. But as CPTC continues to look for ways to make education and better careers possible for the local community, hopes are high for a big impact.
"We have no idea how many students are going to come in with this program," Latiolais said. "We hope it's a lot. We're making a choice to serve a specific part of our community with this, and we're excited."
For more information, visit the Welcome Center in Building 17 on CPTC's Lakewood Campus during normal business hours or go to www.cptc.edu/apply.