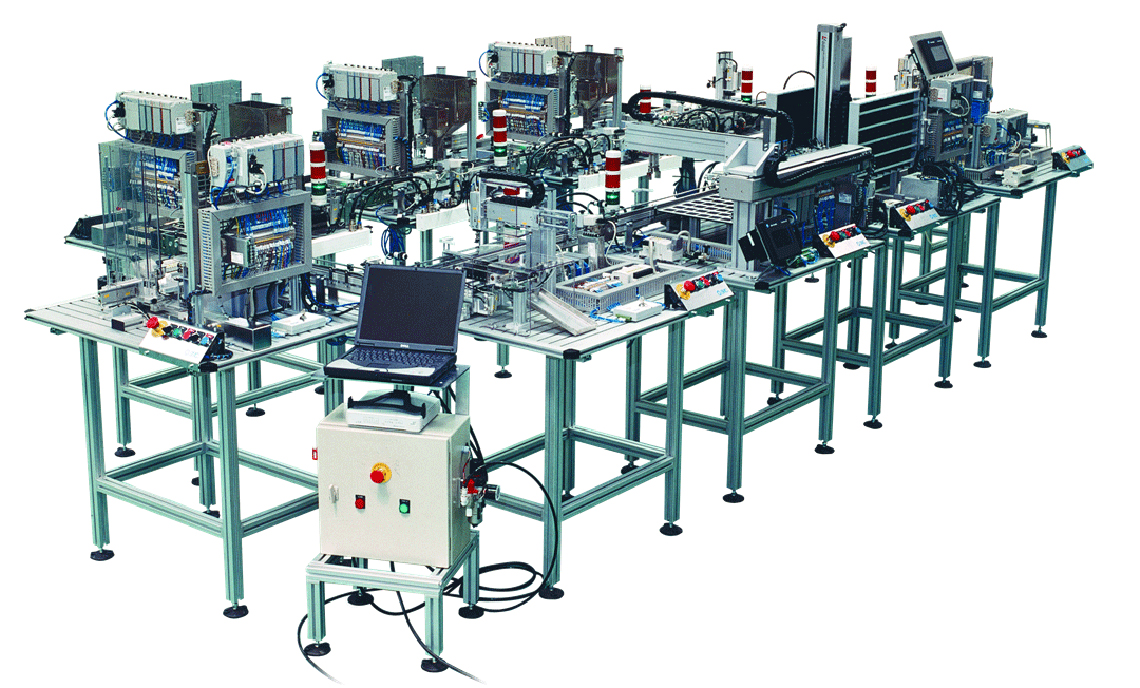 New Mechatronics Equipment Increases Automation Ability
December 6, 2016
Clover Park Technical College's Mechatronics program introduced a new tool in June to help students achieve a whole new level of automation in the HAS-200. A fully modular system of up to 11 workstations, a raw material store station and the control cabinet, the HAS-200 reproduces a production process with a high level of automation that helps to develop the professional capacities required in diverse sectors like automotive, semiconductors, food and pharmaceuticals.
Designed to be a complete training platform for manufacturing automation, the HAS-200 includes a wide range of processes and demonstrates the benefits of manufacturing architecture. Each workstation has a section of conveyor belt, and all the stations have a control panel/keypad as well as a three-color indicator tower and a programmable logic controller (PLC) that controls in manual or integrated mode. An Ethernet network connects the station and the management system.
"The HAS-200 is our first advanced manufacturing training system," CPTC C2E project manager Danny Copeland said. "The system contains all the components needed to realize a wide range of projects, giving students a free hand in creativity.
With the HAS-200, students will be able to manufacture 19 different products. The raw material includes containers with four types of labels (red, blue, yellow and multi-colored). Each label has a bar code to identify the product throughout the process. Varying quantities of "beads" are poured into these containers, enabling the combination of 19 different "recipes." Once the requested quantity has been filled, the containers are covered with a lid and a label is added that includes the manufacturing date, etc. The product is then sent to the dispatch station or warehouses. Within the process, both the material weight and height are measured. These two variables are analyzed by Statistical Process Control (SPC) for decision-making and will be stored in the database for generation of logs, etc.
"The HAS-200 will also provide our graduates with hands-on experience with the same advanced manufacturing systems they will encounter once they enter the workforce in major manufacturing companies like Boeing and Amazon, as well as mid-sized companies and smaller suppliers," Copeland said.
For more information on the HAS-200, contact Fiona Johnson at 253-589-6073 or email fiona.johnson@cptc.edu or mechatronics@cptc.edu.