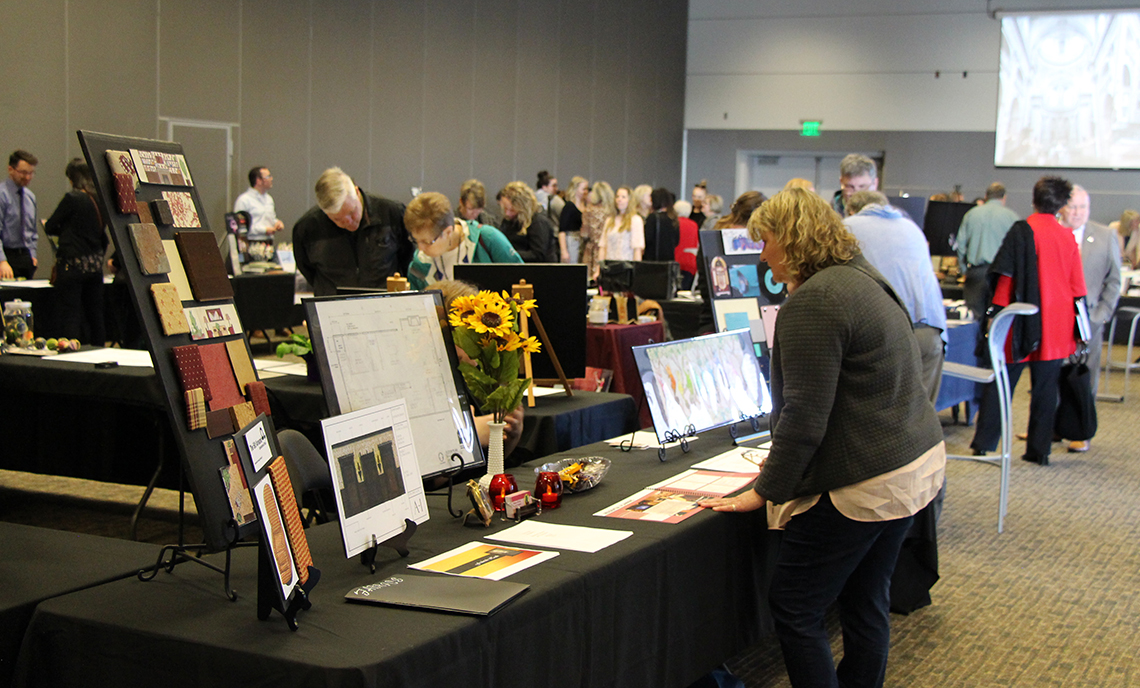 Portfolio Exhibition Highlights Interior Design Students' Work
March 27, 2018
The Clover Park Technical College Interior Design program hosted its Winter Quarter Student Portfolio Exhibition March 15, giving students the opportunity to showcase their portfolios of work for classmates, community members and prospective employers.
Eighteen students showed off their work from their six quarters in the program, as the showcase event served as a culminating project to close out their final quarter. The event lasted four hours, running from 10 a.m. until 2 p.m. in the CPTC McGavick Conference Center. The instructors provided guidance on which pieces reflect students' best work, but in the end the students chose exactly which pieces to display. They spent the event standing alongside their work to answer any questions and interact with guests.
"We are pleased with how well the showcase went," CPTC Interior Design instructor Julie Watts said. "We felt the event was very well-attended by industry members, employers, family and friends."
The culminating exhibition has been part of the program for the past decade, providing a professional networking opportunity for students and a chance to share their work with the public. The program hosts two showcase events per year, one at the end of winter quarter and another at the end of summer quarter.
Guests to the event had an opportunity to enjoy snacks and learn more about the program offerings, including the program's two-week study abroad trip to Paris last September and plans for another trip this September. The showcase can provide inspiration for current students in the program, as well as prospective students, but the key purpose is to provide a networking event to introduce graduating students to potential employers.
Share This Story