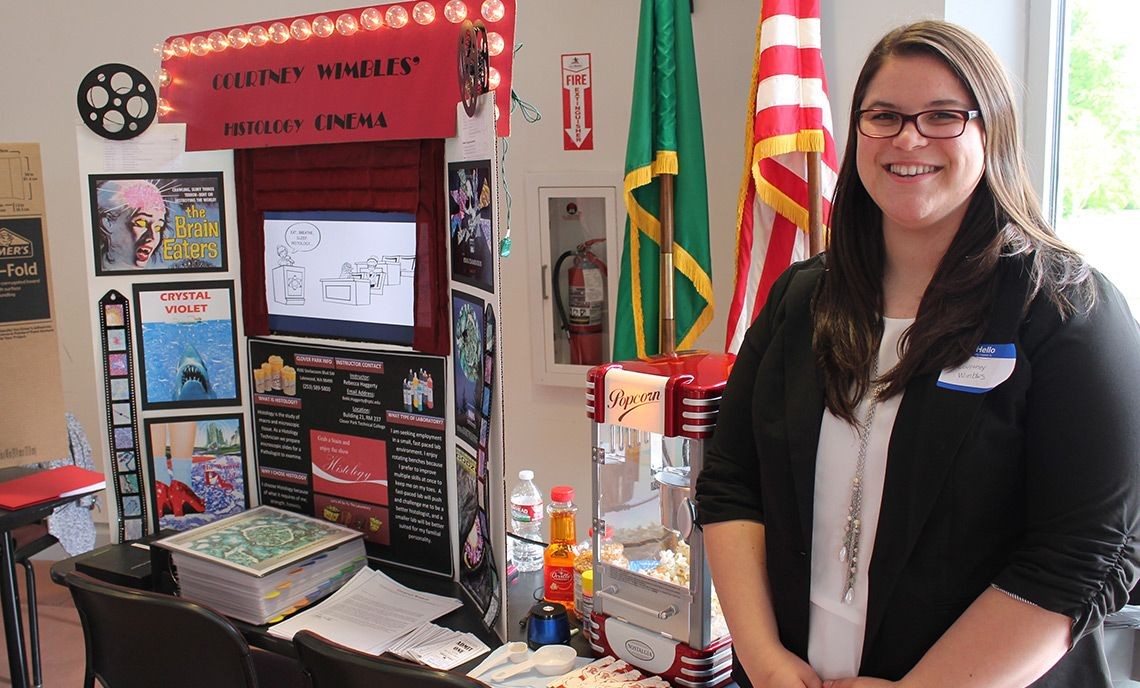 Preparing for Summer Internships
June 4, 2015
Once a year, clinical site supervisors visit Clover Park Technical College to interview Medical Histology Technician students.
Last week students presented their creativity and organizational skills at this year's interview event in the Rotunda. Program Instructor Bekki Haggerty organizes the event, which enables supervisors to talk with students, look through their work and gauge if they would make a good fit in their clinic.
From afar, Courtney Wimbles' Histology Cinema tri-fold display looked as though it highlighted well-known movie posters. But upon closer inspection, she used histology stains in the posters to show the variety of stains used to study the microscopic anatomy of cells and tissues.
"You see beautiful stains," Wimbles said. "You literally create art, and at the same time you're helping a patient."
Other students used such topics as fine art, comic books, baking and super heroes to present their interest in the field.
After their interviews, supervisors filled out evaluations and returned to Haggerty, who will use their feedback to best place students at clinical sites.
For more information about the Medical Histology Technician Program, visit http://www.cptc.edu/programs/histology.