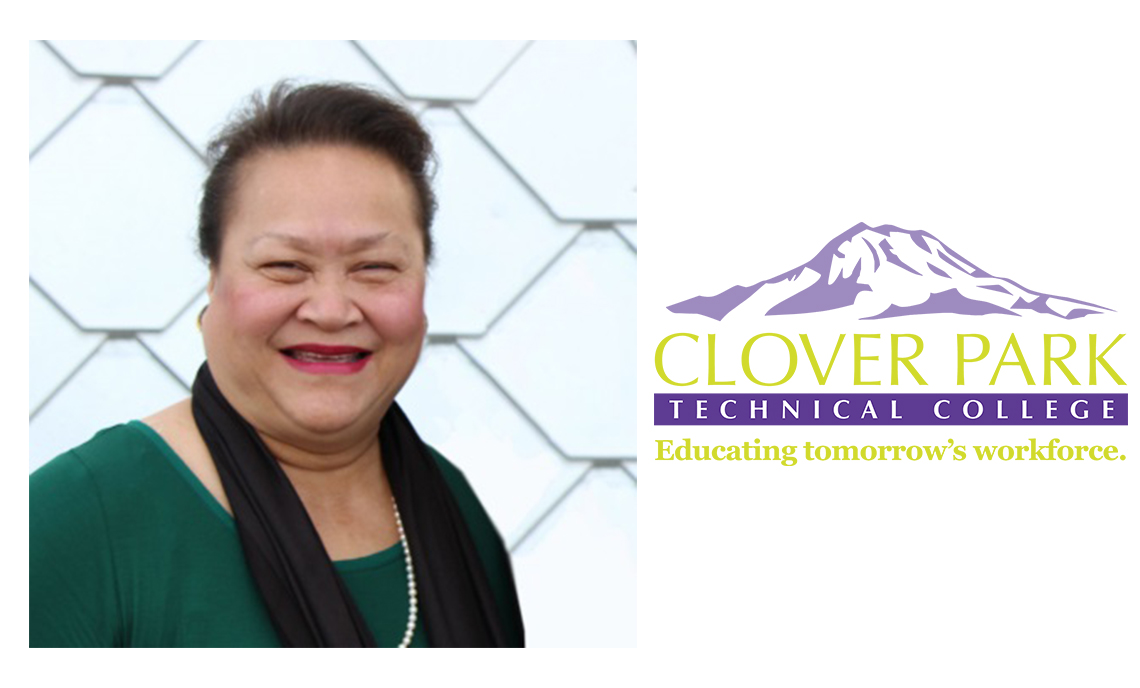 Pritchard Appointed to Second Term on CPTC Board of Trustees
September 30, 2016
Clover Park Technical College Trustee Lua Pritchard has been appointed to a second five-year term on the CPTC Board of Trustees. Pritchard's first term, which began Oct. 3, 2011, concludes Sept. 30, while her second appointment by Washington Governor Jay Inslee will officially begin the following day.
"I look forward to helping our board and college solidify some of our future goals," Pritchard said. "I'm particularly excited for the extension of my term so I can assist in that matter. Sometimes while you're serving you don't have enough time to make as much of a difference as you'd like. The extension of the term allows that possibility for me to continue helping out."
Pritchard is the Executive Director of the Asia Pacific Cultural Center (APCC) and a member of the Sound Transit Citizen Oversight Panel, and the governor recently appointed her to the Washington State Arts Commission. She is also the former Executive Director of the Korean Women's Association and has long been an advocate for Lakewood and CPTC.
"I live in Lakewood; the Pritchard family has been here for more than 50 years. The city of Lakewood is home to us and we care a lot about what happens here," Pritchard said. "I've always enjoyed working with Clover Park Technical College, so when I was first asked to be a trustee I jumped at the opportunity."
Looking forward, Pritchard mentioned continued work with recruitment and retention as primary objectives. She also hopes to see increased partnerships between the college and Joint Base Lewis-McChord and greater entrepreneurship opportunities for the college.
"I've always enjoyed working with the staff at CPTC," Pritchard said. "The college is very accommodating. It provides a great opportunity and easy access for students who want to learn a trade. I look forward to working hard for the college. I'm all about making a difference, so I hope to continue making a difference with more time on the board."
The CPTC Board of Trustees comprises five community college district residents appointed by the governor to five-year terms. The board sets the policy for the institution and delegates administrative authority to the college president. Pritchard is currently the vice chair, joining chair Bruce Lachney, Mark Martinez, Mary Moss and Wayne Withrow on the Board of Trustees.