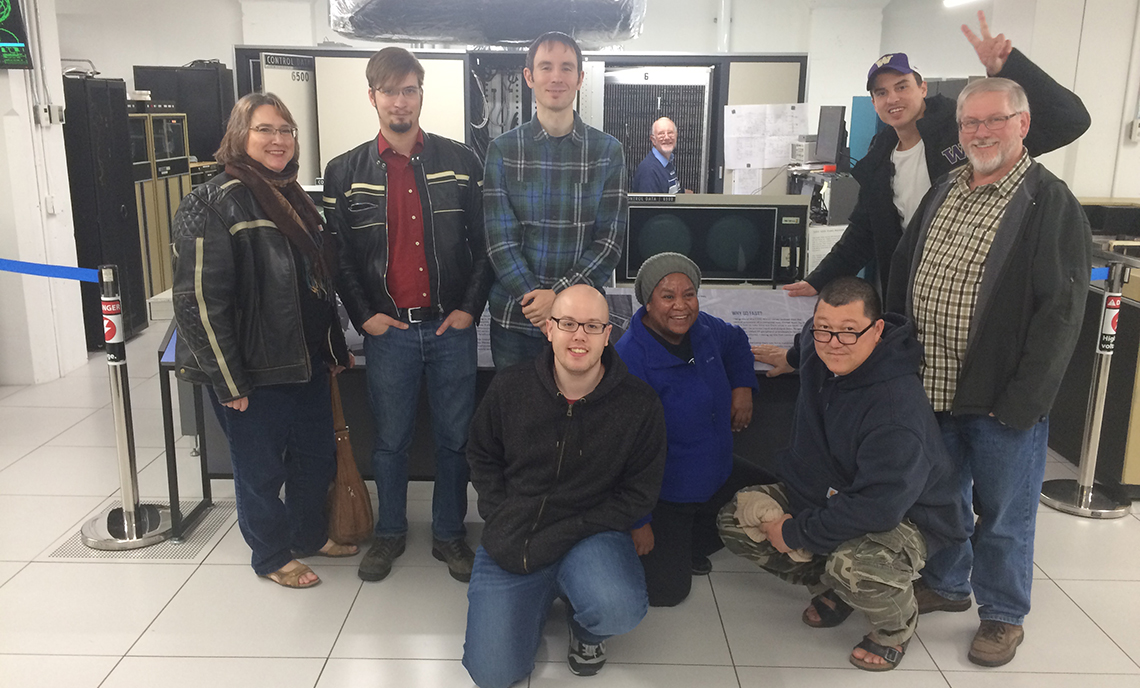 Programming Students Get Hands-On History Lesson
January 12, 2018
Clover Park Technical College has been taking some time to reflect on its history during its 75th Anniversary year, and a group of CPTC students similarly had a chance to reflect on some history recently on a visit to Living Computers: Museum + Labs in Seattle.
Club Object-Oriented Programming Students (OOPS) is a CPTC club focused on encouraging interaction among computer programming and web development students. It creates opportunities to assist others in coursework through tutoring and mentorship and also assists with networking events and career guidance to aid in industry placement after graduation.
A group of seven students and instructor Ken Meerdink traveled to Seattle as part of a club trip to learn a bit more about the history of computers. The museum is a Paul Allen project focused on bringing iconic old computers and technology back to life so people can get their hands on them and experience the progress of technology.
"The museum staff showed us how they are restoring old computers using original parts as much as possible," Meerdink said. "We spent a lot of time with the staff learning how 1960s mainframe machines and 1980s minicomputers worked."
According to the museum's website, "LCM+L honors the history of computing with the world's largest collection of fully restored – and usable – supercomputers, mainframes, minicomputers and microcomputers." A note from Allen on the site states that "the decades-old computers and software in this collection…are truly worthy of our preservation and study – both for the cutting-edge innovations of their day as well as for their historical significance."
The group also learned how old operating systems worked, as well as how the museum finds old machines to use for parts to restore their technology – one mainframe was found in a barn.
Funding for the field trip opportunity came courtesy of a $250 donation from the winners of the 2017 CPTC Winter Fest Canned Food Sculpture Contest. That money covered the group's travel and entry into the museum.
Share This Story