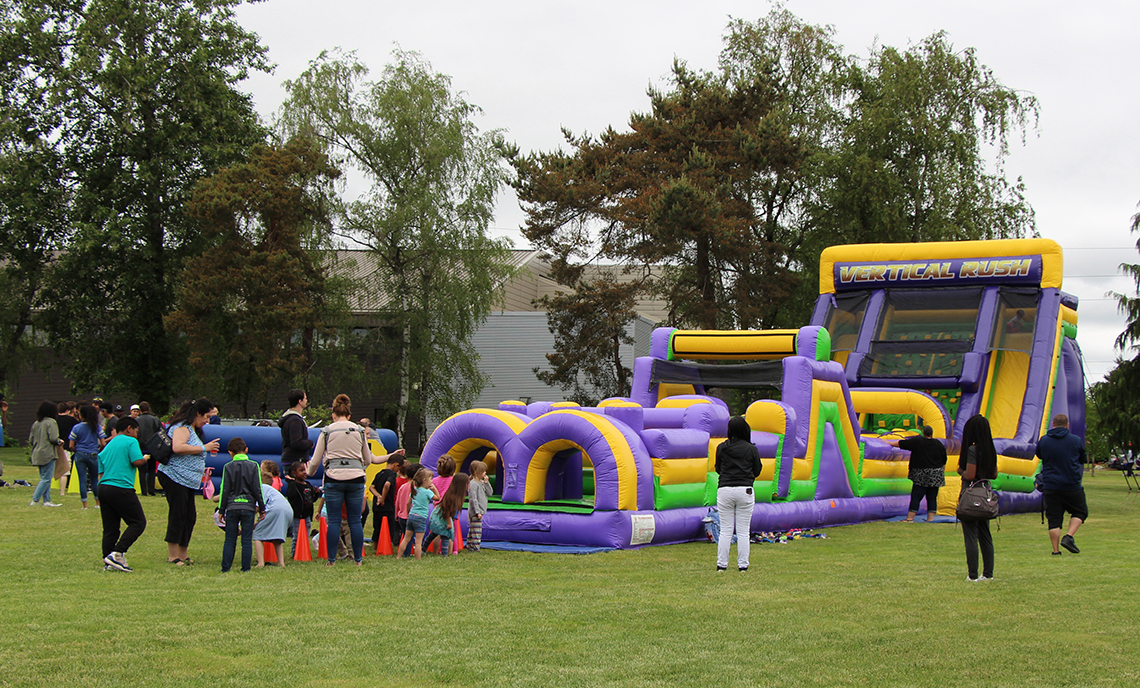 Spring Fest Brings Campus Together for Fun and Food
June 1, 2018
Clover Park Technical College continued a May tradition last week, as the Associated Student Government hosted its sixth annual Spring Fest on Thursday, May 24.
While the weather was cool and overcast for most of the day, nearly 500 students attended the event, which ran from 11 a.m. until 2 p.m., while almost 100 staff, faculty and family members also attended. Admission was free, including ice cream a meal voucher for student attendees to use at one of the on-site food trucks. Non-student attendees received free ice cream and had the opportunity to purchase meal vouchers.
"I'm so glad CPTC took the time to put an event like Spring Fest together," student Malati Powell said. "At a school where everyone is in different programs at different times, it's nice to have a unifying event like Spring Fest that brings us all together."
While ASG hosts multiple "Fest" events during the year, with one in the fall and another in the winter, "Spring Fest" is the largest social event ASG plans each year, both in terms of attendance and variety of activities offered.
Those activities covered a wide range of options. Attendees could attempt to climb a rock wall, ride a mechanical bull, or compete on an inflatable obstacle course, while Henna Tattoos and caricatures were also available. One of the biggest hits was the petting zoo, featuring a variety of animals to help ease the stress that can build in the final weeks of the quarter.
Titled "Spring Fest: The Great CPTC Get-Together," the event truly brought the campus together. Numerous campus clubs and resources showcased their offerings, including the Game Development Club, Diversity Committee, Ain't Muffin To It (Pastry Arts Club), Club Motorsports, and more.
For more information about CPTC's Associated Student Government, click here. To learn more about upcoming campus events, click here.