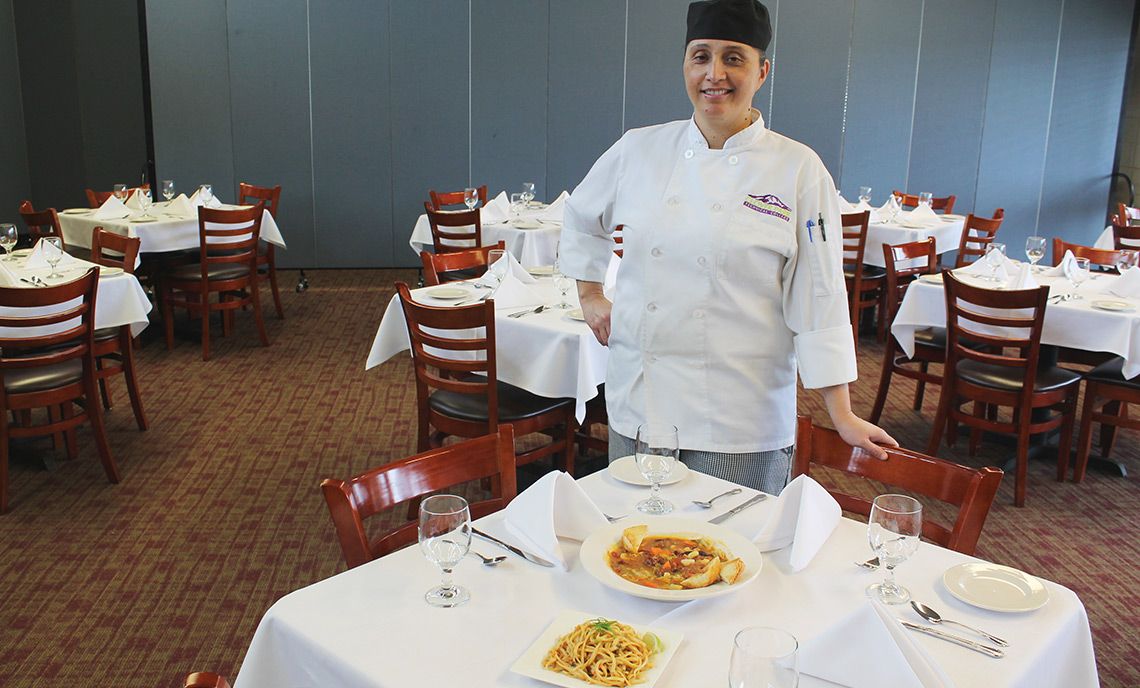 Student Chef Specials Highlight Culture, Creativity
February 11, 2016
Tucked in the northwest corner of Clover Park Technical College's Lakewood Campus, is Building 31, also known as the Rainier Room.
The full-service dining facility is open Wednesday-Friday 11:45 a.m.-12:45 p.m., and provides hands-on learning for the college's Culinary Arts students. While there is a seasonal menu for each quarter, a student specials menu — designed by advanced students — is rotated every two weeks.
"A lot of their recipes are influenced by their culture, by their comfort foods, and by the area," said Monique Trudnowski, Restaurant Management instructor. "I love the fact that they can showcase something they're very proud of."
Student chef Sheena Kaaihue drew inspiration from her Hawaiian background for her specials menu available from Feb. 10-Feb. 19. Kaaihue's menu includes a Thai Peanut Noodle Salad, Portuguese Bean Stew and Seared Ahi Steak — all at a reasonable price.
"The Portuguese Bean Stew is a family tradition that's been in my family for years," Kaaihue said. "It's authentic Asian-Hawaiian."
Kaaihue had looked forward to creating her senior specials menu since her first quarter. The fifth quarter "senior" culinary students are in their final quarter of the program, and are putting into practice everything they've learned from day one.
"They can finally apply the culinary math, the marketing, the nutrition, and all the classes," said Trudnowski. "Mixed with their passion for food makes for a great success. It's a safe learning environment where they can stretch their creative bones and really go for the gusto."
For more information about the Rainier Room, visit http://tacomaculinary.com/