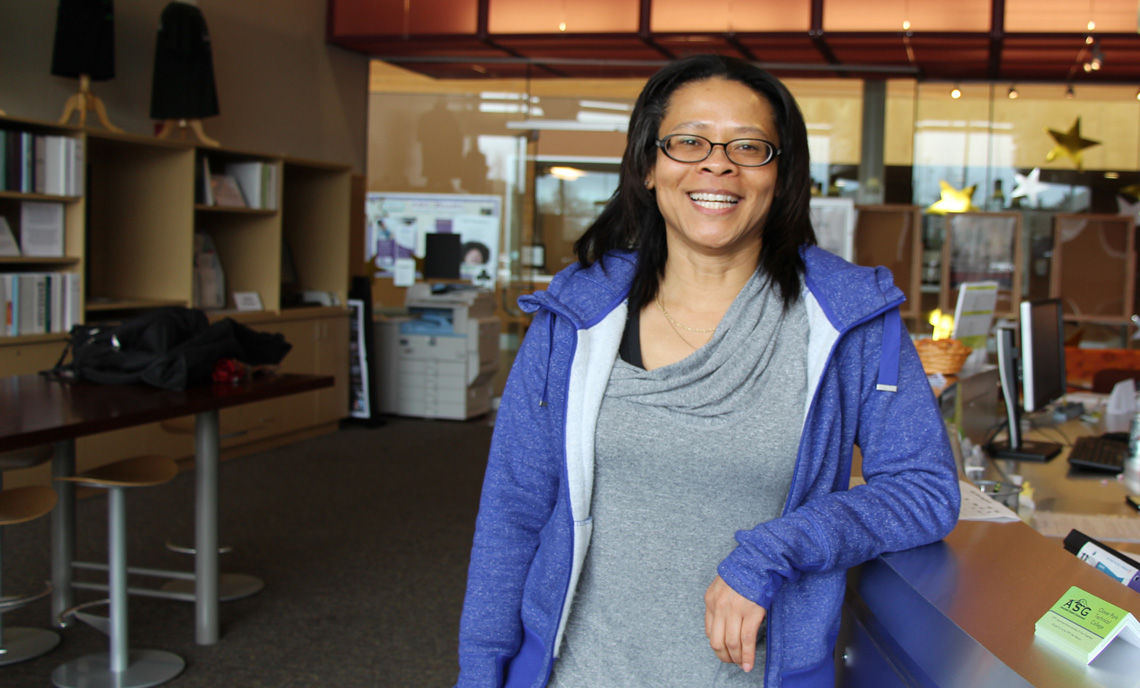 The President's Unsung Hero Award for February Goes to You, CPTC!
February 18, 2014
Have you heard the old saying, "it takes a village to raise a child"? Well, it takes a supportive campus community to nurture a student.
That is why Dr. Lonnie L. Howard, Clover Park Technical College's president, is recognizing the entire CPTC community as Unsung Heroes for February 2014. Dr. Howard believes that every single individual on both the Lakewood and South Hill campuses deserves to be recognized as a hero, because the success of our students is due to the efforts of many individuals.
No one knows this better than Lisa Plair, CPTC's Associated Student Government President.
"Without the compassion and support of so many people at this college, I would not be where I am today," said Plair.
A little over two years ago Plair's life was very different. She was working part-time and living paycheck to paycheck while taking care of her young son. She knew she needed to make a change, but didn't know where to start. Then she received a CPTC flier in the mail.
"I had gotten others in the past, but had always just thrown them away," said Plair. "This time I actually took the time to read it, and it was one of the best decisions of my life."
Not long after, Plair was enrolled at CPTC and starting the Pharmacy Technician program, but she still had concerns.
"After being out of school for 15 years I had to figure out how to balance my school life with my home," said Plair. "It wasn't easy, and if I had not had access to things like child care, financial aid and tutoring I wouldn't have made it."
Plair will graduate from the Pharmacy Technician program in the spring. As ASG President, she's been able to help students connect with those resources that helped her so much.
"I have been blessed to have met some amazing individuals, both instructors and staff, who were able to help lift me up to where I am now," said Plair. "Now it is my turn to help lift up my fellow students."
Stories like Plair's highlight the reason CPTC exists in the first place — to help students find success.
Thanks to the hard work of educators and administrators alike, we are able to provide a holistic college experience. Our students' concerns don't end once they leave the classroom, so our efforts don't either.
Congratulations to every Unsung Hero at CPTC. You've earned it!