CPTC Pastry Arts program a recipe for success for young chef
August 10, 2021
by Jean Borst
Baking is a science. So, for Inessa Suparscaia, the leap from biology and anatomy to tarts and cakes made sense. While the 16 year old originally considered a career in medicine after high school, the creative allure of the kitchen led her to the Clover Park Technical College Pastry Arts program.
"I realized I wanted to do something more creative, and that's what baking is all about," Suparscaia said. "I also really believe that the job you do should bring you joy, so I started looking at culinary and pastry schools and colleges that offered programs. That's how I found Clover Park."
The former Stadium High School student, who completed high school early via a Penn Foster online program, wrapped up the third quarter of her Pastry Arts Associate of Applied Technology degree in June.
The CPTC degree prepares students for careers as bakers, pastry chefs and other pastry arts positions. Along with exploring a wide span of cultures, styles and resources, students also benefit from a huge slice of real-world experience. They're responsible for baking products and managing day-to-day operations for CPTC's Bon Sucre Bistro, located in building 23 next door to the McGavick Conference Center, where a plethora of sweet and savory pastries (and more) are available to students, staff and the general public.
Most days, that's where you can find Suparscaia, dressed in her chef's whites, mixing ingredients, rolling out dough and mastering any creative challenge that comes her way.
"Every time I toss Inessa a topic, she just accepts and tackles it with enthusiasm," said CPTC Pastry Arts program instructor Shelley Newman. "And this is not simple stuff. She's doing very advanced work."
Icing on the cake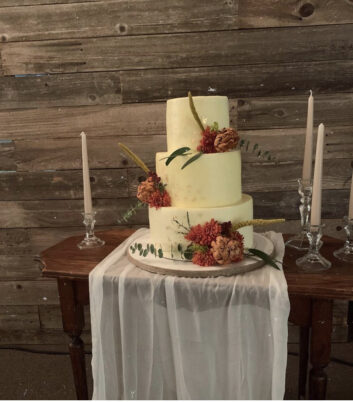 In addition to her school assignments, Suparscaia is honing her confectionary craft alongside a former CPTC Pastry Arts program student who has garnered some sweet local success. Lisa Holmgren opened Delish Bakery in Steilacoom amid the COVID-19 pandemic and credits Newman and the CPTC program for preparing her for the fast-paced world of baking and running a business. Her made-from-scratch offerings have been a huge hit, and she needed extra (and capable) hands to meet demand. She reached out to her former instructor to see if she could connect her with any of her students.
"I really can't say enough about Inessa," Holmgren said. "She is such a talented decorator, with an amazing attention to detail and a work ethic that's had a good influence on the whole team. She has a bright future ahead of her."
Prior to joining the Delish team, Suparscaia was already making one-of-a-kind cakes for family and friends. Her aunt, a photographer, asked if she would whip up one of her creations for a wedding photo shoot. Suparscaia a had no idea her cake would land in Seattle Bride magazine.
When she took the part-time job with Holmgren, Suparscaia put the extracurricular baking and decorating on hold. Now she's using her creative energy at Delish to fill specialty cake orders, which are beginning to soar as COVID-19 restrictions lift and people begin to gather more. Working one day a week in the bakery provides just the right balance to her school schedule.
"It's really nice that Lisa knows the demands of the program," Suparscaia said. Holmgren also recognizes the benefits of having someone on her team who brings fresh ideas and newly learned skills to the table.
"Each week, I see Inessa apply what she's learning in the program to what she's working on in the bakery," Holmgren said. "We sometimes channel Chef Newman with little test questions."
More on the menu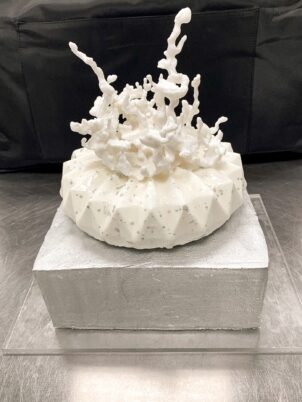 While her immediate focus is on the Pastry Arts program and baking and decorating cakes at Delish, Suparscaia does like to ponder what's next. "I don't have a set plan now, but I do want to expand my knowledge," she said.
After she completes her AA degree next year, she's considering CPTC's Culinary Arts program. "The more versatile I am and the more I learn, the easier it will be to find a job and start my career, she said. "Once I get more experience, maybe I'll be a chef and eventually open my own businesses. I'm looking forward to what's ahead."
Note: You can read more about Delish Bakery and Lisa Holmgren's story on the Dine Pierce County website.
More CPTC News