Real life Tooth Fairy
December 16, 2021
Real life Tooth Fairy? CPTC Dental Assistant student balances school, work and ballet
By Jean Borst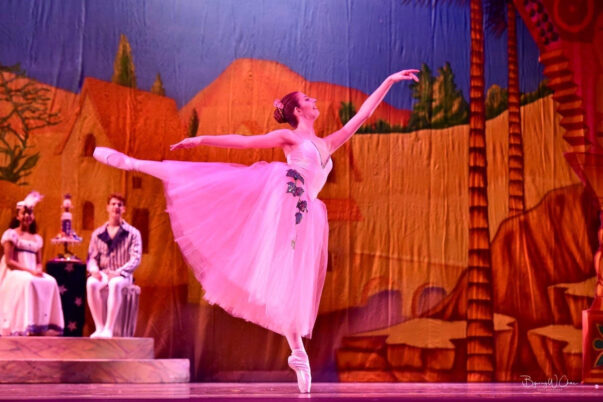 Vanessa Curley performs Dec. 18 and 19, 2021 in the Tacoma City Ballet production of The Nutcracker.
Balancing atop satin toe shoes, awash in layers of tulle, Vanessa Curley is magical and commanding as a Snowflake in this year's Tacoma City Ballet production of The Nutcracker.
Curley has been dancing since the age of 3. Seventeen years later, she's a veteran of the beloved annual event held at the Pantages Theatre and has performed in several other Tacoma City Ballet productions. (No disrespect to the Snowflake, but her all-time favorite dance role is the Queen of the Sea Fairies in Pinocchio— one of her first on-stage solo performances.)
But Curley's world twirls with more than dance classes, rehearsals and performances. She's also a full-time student in the Clover Park Technical College (CPTC) Dental Assistant program and works full time as a shift manager at a local restaurant. It's a schedule that would leave most people feeling like they've done a few too many pirouettes.
"Well, I don't get much sleep," said Curley, who will begin her fourth quarter of the five-quarter CPTC program in January. "It's all about finding balance. When I have free time, I do my ballet. There are definitely a lot of weekends spent dancing."
Using her skills to help others
Amid ballet, school and work, Curley has also found time to use her dental assistant training to help others. In early December, she volunteered at the Community Mobile Dental Clinic at CPTC, which provides free dental services to students and community members.
"It was my first opportunity to get in the dental assisting chair," Curley said about the hands-on learning experience. "It was great to be able to do that before starting my externship."
The clinic, the first of eight held at CPTC, offered free exams, X-rays, dental cleanings, fillings and extractions. Curley joined other volunteers to serve 15 patients and provide more than $6,000 of free dental work. The next Community Mobile Dental Clinic on Feb. 4 will also offer root canal treatment.
"Vanessa is a great student, and I am so impressed with her dedication to school and the things she loves to do," said Hannah Precour, CPTC Dental Assistant program instructor. "Even with so much on her plate, she still made time to serve the community. That is really impressive."
Pandemic put plies on hold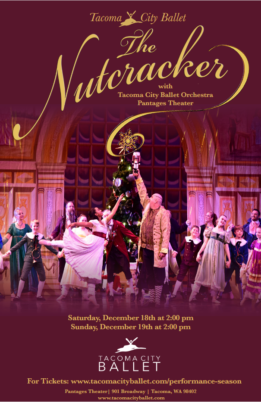 This year marks the 38th anniversary of The Nutcracker in Tacoma, and the 2021 production has special meaning for Curley and her fellow dancers. It will be Tacoma City Ballet's return to the Pantages stage in front of a live audience.
"The COVID-19 pandemic was really difficult for the entire company because we weren't able to dance in the theater," she said. "And since The Nutcracker is a tradition for all of us, it was hard to not be able to do it last year."
The company did record a few productions during the pandemic that were shared online. "It definitely wasn't the same," Curley said. "It will be really rewarding to have a live audience again."
TV Tacoma recently spotlighted The Nutcracker on Cityline. You can watch the video segment here. Keep an eye out for the dancing Snowflakes.
The Clover Park Technical College Dental Assistant program prepares students for positions in the dental field, including front-office and dental-assistant careers. To learn more about the program, visit the CPTC website.
More CPTC News