Finding a place to belong: Transforming Lives Awards nominee Marcia Wilson
July 19, 2021
by Jean Borst
The Transforming Lives Awards, presented by the Washington State Association of College Trustees (ACT), recognizes current or former students whose lives have been transformed by pursuing higher education at a community or technical college. This year, Marcia Wilson is Clover Park Technical College's Transforming Lives Award nominee.
For as long as she can remember, Marcia Wilson wanted to be a scientist. But as a published writer who had focused on arts and literature, pursing a humanities degree seemed like a more sensible path. She was attending Tacoma Community College when a powerful moment-of-truth conversation changed her trajectory. 
"In the middle of an advising session, my TCC counselor told me, 'You light up when you talk about science. You're one of Andy Fritz's people. You need to be in his program at Clover Park Technical College.'"
Charting the right course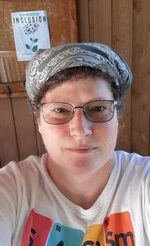 When Wilson attended an information session at CPTC, she could see a clear pathway to an Environmental Sciences & Technology degree and the ability to transfer to a bachelor's program. And with CPTC's immersive curriculum designed with busy working adults in mind, she knew she'd found her place. "I was fired up," she said. "This was how to get the kind of job I'd only dreamed about." She really was one of Andy Fritz's people.
Fritz, a CPTC Environmental Sciences and Technology instructor for nearly two decades, was a dynamic driving force committed to the environment and helping students prepare to work in the field he loved. Tragically, Fritz and his wife, Jody, were killed in an accident while vacationing in Mexico in 2017, shortly before Wilson began the program. It was a tremendous blow to the community, the Clover Park family and the Environmental Sciences and Technology program. Faculty instructors Kathryn Smith, Derek Faust and others were there to help pick up the pieces, keep the program Fritz had helped build on track, and welcome and guide eager students like Wilson. 
"They took care of us," she said.
Finding her voice and more
Wilson's journey to CPTC wasn't an easy one. She and her children fled to Washington state to escape domestic violence, arriving with virtually nothing. She knew an education was her way out of poverty, but the obstacles were daunting. She waited out a two-year residency requirement before applying to TCC. Once in school, she walked miles to get to classes when money was too short for bus fare. A string of laborious, low-wage jobs and severe anxiety wreaked havoc on her health.
"Being at CPTC soothed my fears and gave me a safe place to belong," Wilson said. She found her instructors to be caring and compassionate, she connected with students in situations similar to her own, and she found her voice to talk about what she'd experienced. "There were so many other students like me," she said. "I realized that even though it was hard for me to talk about myself, I promised I would. Challenges are part of life. It's important to normalize talking about them."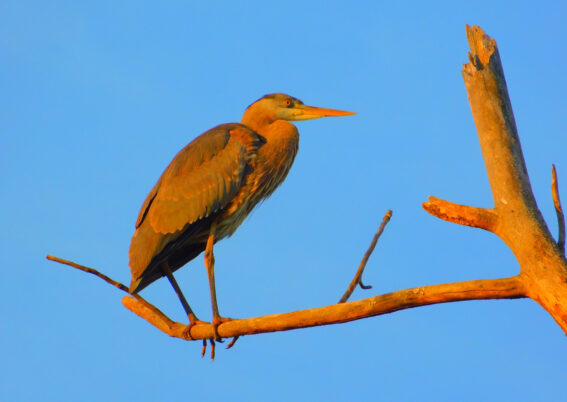 Faculty guided Wilson to a work-study position caretaking the 110-acre outdoor learning laboratory across the street from the campus (the former Flett Dairy), and created an internship mapping emergent native flora. And when her financial aid was exhausted, putting her studies at risk, Wilson's CPTC family responded with the offer of a job as lab assistant in the chemistry lab.
On-campus resources and services also helped ease the strain. A bus pass (free to all CPTC students) solved her transportation dilemma, and support for her math learning disability helped her stay on track.
"One of the great things about Clover Park is that it's smaller and more accessible than other colleges," Wilson said. "You don't get lost or forgotten in the crowd."
A chance to strive
In her Transforming Lives Awards essay, Wilson wrote, "Schools are safe zones lit by the camaraderie of students pursuing the same dreams. We struggle against our poverty. We juggle jobs, exams, and parenting while feeding the fire to support ourselves and our loved ones. It is easy to forget how the drive for education unites so many diverse populations. We just want a chance to strive."
Wilson is doing just that. In addition to her job in the chemistry lab and outdoor field work (including a slew of volunteer hours), she also writes an environmental blog and is doing her best to revive the college's science club. "Purpose, not failure, is what drives me now," she said.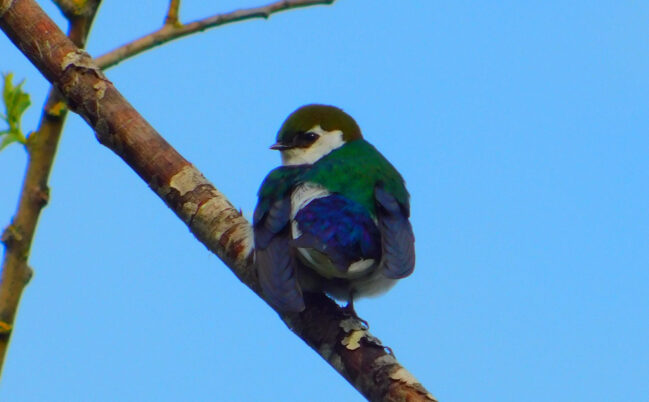 Wilson, who is currently completing her Environmental Sciences and Technology AAS, deems herself "constantly curious." After wrapping up her degree, she hopes to take a natural science illustration course through Evergreen College. She's looking for a "real job"—a term she hates—but would like to continue her work at CPTC for as long as there's something for her to do. Longer term, Wilson's plans are more altruistic. "I'd like to sometime return the amount of money to CPTC they've invested in me so they can keep helping other students."
You can read Wilson's essay, along with all the 2021 Transforming Lives Awards nominees' stories of determination and success, in this year's Transforming Lives Awards program booklet.
More CPTC News