Cathy Purcella takes the helm of CPTC Foundation
August 2, 2023
By Jean Borst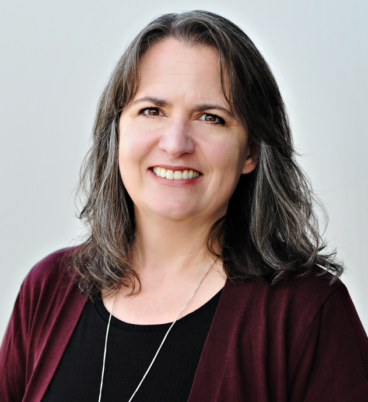 Clover Park Technical College is pleased to welcome Cathy Purcella, new Executive Director of the CPTC Foundation. In her role, Purcella will oversee all aspects of the Foundation, including fund raising, event management and general operations. She succeeds Janet Holm, who retired in June.
"We are delighted to welcome Cathy Purcella to Clover Park Technical College," CPTC President Dr. Joyce Loveday said. "She is a passionate, relationship-based fundraiser dedicated to providing access to higher education opportunities and the development of future leaders."
A wealth of experience
Purcella began her career in consumer market research and worked as a consultant in the industry for more than 20 years. She found her way into the advancement world at the University of Puget Sound where she was responsible for recruiting diverse and dynamic parent and alumni boards. Purcella was most recently with St. Martin's University in Lacey where she led the college's annual giving, alumni relations and prospect management efforts.
During her decade in nonprofit leadership, Purcella has been part of two successful university comprehensive campaigns and participated in the planning phases of a third.
"I'm very excited to join Clover Park Technical College and further the college's mission to provide support, training and professional development for students, faculty and staff," Purcella said. "Technical skills and trades are critically important, and they're going to make an even bigger impact going forward."
The long-time Pierce County resident is also thrilled to have the opportunity to work in her back yard. "Because I'm local, I feel like I can have an even bigger impact and more opportunities to make connections for the college in the community," she said. "I look forward to telling our story and shining a light on one of the region's best kept secrets."
Paying it forward
The CPTC Foundation serves as the philanthropic arm of Clover Park Technical College, providing vital scholarships and emergency assistance funds to help students stay in school and succeed. Like other public colleges, CPTC depends on public and private partnerships to survive and thrive. With state budget reductions, private support is more important than ever, and the Foundation's role in closing that funding gap is essential.
As a first-generation college student who relied on financial assistance, Purcella knows firsthand how community support can make a huge difference in the lives of students – and the education of tomorrow's workforce.
"If it wasn't for the scholarships I received, I would have had huge student loan debt or not gone to college at all," she said. "Now I get to pay that gift forward."
Diving in
In her new role, Purcella's immediate goals are to build relationships on the campus and in the surrounding community as well as plan the upcoming Scramble Fore Students Golf Tournament on Saturday, Aug. 26. As she continues to dive in, she will bring to her work the same mantra that she lives by.
"Always remember that when people present themselves, we don't know what they're facing," Purcella  said. "It's important to show compassion and grace and to always be kind."
When she's not looking for ways to support CPTC students, faculty and staff and introduce new friends and future supporters to the college, Purcella enjoys spending time with family, gardening, wine tasting and reading. (Her book club has been going strong for more than 10 years.)
More CPTC News